Strong weather pattern contributed to Australia's bushfires
March 11 2020 by Andrew Tjaardstra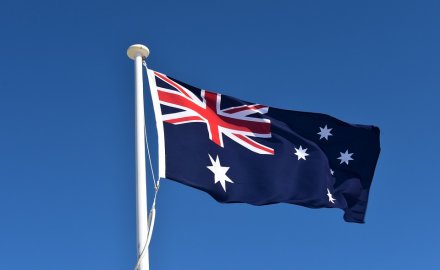 A weather pattern known as a strong positive Indian Ocean Dipole was partly to blame for the summer bushfire season in Australia; it is becoming more frequent and more severe, according to new research.
An extremely strong positive Indian Ocean Dipole (IOD) contributed to dry and warm conditions this summer, according to the Australian National University and the ARC Centre of Excellence for Climate Extremes.
The IOD is an irregular oscillation of sea surface temperatures in which the western Indian Ocean becomes alternately warmer (positive phase) and then colder (negative phase) than the eastern part of the ocean.
The research, published in Nature, said these historically rare events became much more frequent and intense during the 20th century – a situation that is expected to worsen if greenhouse gas emissions continue to rise.
The research team, which involved scientists from Australia, the US, Indonesia, Taiwan and China, used coral records from the eastern equatorial Indian Ocean to reconstruct Indian Ocean Dipole variability over the last millennium.
Co-researcher Nicky Wright commented: "By causing positive Indian Ocean Dipole events to become stronger and more common, we are now upping the odds that an extreme event like this one could happen again."
In mid-February, the Insurance Council of Australia released figures that noted the season's bushfire losses alone have climbed to A$2 billion (US$1.3 billion), at almost 25,000 claims since November. The numbers from bushfires are continuing to climb and the cost will soon exceed Ash Wednesday's — Australia's most expensive bushfire in terms of insured losses.