Suncorp appoints Steve Johnston as CEO; rejects break-up
September 10 2019 by Andrew Tjaardstra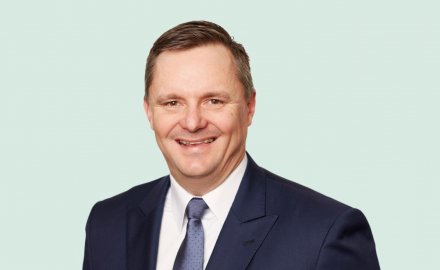 Brisbane-headquartered Suncorp has appointed Steve Johnston, the former group chief financial officer and interim chief executive, as full time chief executive.
Johnston (pictured) became interim chief executive following Michael Cameron's resignation in May.
Johnston has already stated he is not looking to break-up of the financial services conglomerate and said it makes sense to keep banking and insurance together; the firm has long been rumoured to want to diverse its banking arm to concentrate on the firm's dominant P&C book.
His task will be simplify and grow the business. The company's much criticised marketplace strategy – where is attempted to create a kind of financial supermarket – is now being scaled back with customer marketplace chief executive Pip Marlow leaving the firm at the end of last month.
Chief programme excellence officer Lisa Harrison, and a 15 year old veteran at the firm, is set to lead a new customer and digital unit instead.