Steadfast's profit guidance back on track
June 23 2020 by Andrew Tjaardstra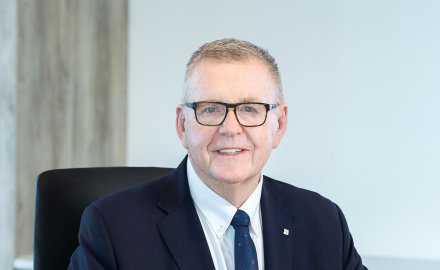 Steadfast Group's latest trading update has said the group is set to hit its original forecasts despite the impact of Coivd-19 on Australia's economy.
The broking giant, overseen by managing director Robert Kelly (pictured) said this week that earnings before interest, tax and amortisation (EBITA) for the 11 months to May remains in line with pre-virus expectations. Before the pandemic broke out, Steadfast forecast an EBITA of between A$215 million (US$148 million) to A$225 million (US$155 million) for the financial year ending at the end of June.
The guidance was discarded because of the pandemic disruption.
Last month the business saw rate increases from insurers and some small volume reductions in its broker network, but these were offset by expense-saving measures.
The firm's managing general agent – Steadfast Underwriting Agencies – has also continued to perform well with strong organic and EBITA growth.
Steadfast will release its financial results for financial year 2019 / 2020 on August 26.
Steadfast had a strong first-half to the year, lifted in part by contributions from the integration of Insurance Brokers Network Australia (IBNA) and other acquisitions.
Underlying net profit after tax grew 39.1% to A$53.2 million (US$35 million) and earnings before interest, tax and amortisation (EBITA), also on an underlying basis, increased 27.5% to A$108.9 million (US$71.6 million).
Kelly commented commented at the time: "We are very pleased with the strong growth in underlying revenue and underlying net profit before tax. The acquisitions made during the first-half, continued price increases by insurers, our loyal and growing network and a strong pipeline of opportunities gives us confidence in further increasing shareholder value over the long-term."