Steadfast's CEO extends role as commission review looms
February 22 2019 by Andrew Tjaardstra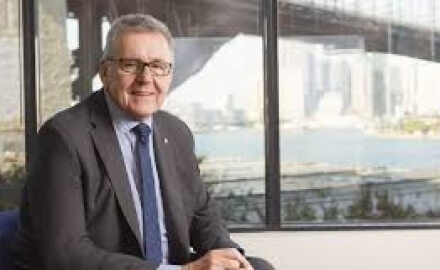 In a letter to the Australian Stock Exchange, Steadfast's long-serving managing director and chief executive Robert Kelly has announced his intention to remain in the same role at the group until December 31, 2022.
Kelly (pictured) has previously made a commitment in 2016 to extend the role until the end of 2020.
His additional time at the top of the firm will coincide with the recommendations made by High Court justice and royal commissioner Kenneth Hayne's report into insurance broking commissions.
Hayne has recommended to the Australian government and the Australian Securities and Investments Commission to conduct a review into commissions. The review would "preferably" be completed by June 30, 2022 "but no later" than December 31, 2022.
Australia's industry bodies have already submitted robust defences of broker remuneration and the timetable is likely to give them further opportunity to lobby and explain their case.
In the first half of its financial year Steadfast, Australia's largest broker network, grew its number of network brokers in the first half to 332 in Australia, 43 in New Zealand and 13 in Singapore.
Overall, in the first half of its financial year, until the end of December 2018, revenues grew 23% to A$320.9 million (US$228 million) and earnings before interest tax and appreciation grew 18% to A$86.5 million.
You can read more about brokers' attempts to retain the commission status quo here.