Stars align for Marsh and JLT
September 21 2018 by Nick Ferguson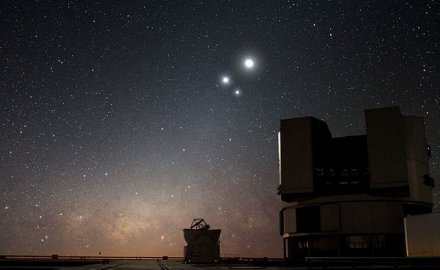 Marsh & McLennan is paying US$5.6 billion for JLT in a deal that will significantly expand its footprint in Asia Pacific.
Already the world's biggest insurance broker even before the acquisition, Marsh is aiming to capitalise on JLT's organic growth to help solidify its market position. And it is paying a pretty penny for it — £19.15 a share, which is a 33.7% premium to the closing price on the eve of the deal.
That values the company at 25 times its forward earnings, which led JLT's board and its biggest shareholder, 40%-owner Jardine Matheson, to quickly recommend the deal. Marsh & McLennan chief executive Dan Glaser and his counterpart at JLT, Dominic Burke, reportedly thrashed out the agreement in just 11 days after first meeting on September 7.
"The stars and moon have to align for both companies," Glaser said about the negotiations. "Both sides needed to think the timing was right."
The transaction, which is the biggest in the sector since the US$18bn merger of Willis and Towers Watson in 2015, will be funded by a combination of cash on hand and proceeds from debt financing.
"The acquisition of JLT accelerates [Marsh & McLennan's] strategy to be the preeminent global firm in the areas of risk, strategy and people," said the company in a statement announcing the deal. "JLT's track record of strong organic growth and attractive geographic diversification enhance [Marsh & McLennan's] ability to accelerate growth and margin expansion across products and geographies."
Both businesses are dominated by their insurance broking arms, though they also have employee benefits and other units. JLT's risk and insurance businesses contribute more than three-quarters of its revenues, while Marsh generates around 46% of its parent's revenues and reinsurance broker Guy Carpenter adds another 9%.
JLT reported underlying profit growth of 11% during 2017, driven by specialities that include construction, aerospace, sporting events, real estate and energy. It earns a quarter of its revenues in the UK and 29% in Asia Pacific — and this is where most of the benefit is, given that Marsh & McLennan earns just 10% of its revenue in Asia Pacific.
JLT's fast-growing businesses in Latin America and US speciality risks are additional attractions, while the deal will also give Marsh & McLennan a bigger footprint in reinsurance broking through JLT Re, which comprises the old Towers Watson reinsurance business acquired in 2013.
However, Marsh & McLennan is no slouch when it comes to growth. Despite a difficult environment for the insurance industry during the past few years, it has delivered consistent revenue growth in the 3% to 5% range for the past eight years.
When the two companies come together, subject to shareholder approval and regulatory clearance, there are significant overlaps that will result in layoffs of around 2% to 5% of staff. Marsh & McLennan forecasts annual cost synergies of around US$250 million that will be realised over the next three years, with one-time integration costs of US$375 million.
Rivals are also expecting to pick up some talent as disgruntled employees flee the prospect of working within a very different organisation. JLT, with its roots in the UK, is a much smaller business than Marsh & McLennan, with revenues of US$1.8 billion in 2017 compared to more than US$14 billion at the American behemoth.
In terms of headcount, JLT employs slightly more than 10,000 people, while Marsh & McLennan has more than 55,000.
Some market participants were surprised by the deal given the very different cultures of the two organisations. "JLT has been fiercely independent in the past and so we are surprised to see a recommended bid from Marsh & McLennan (MMC) and uncertain about JLT's motivations behind the headlines," said analysts at Keefe, Bruyette and Woods analysts in a note. "But our knee-jerk response is that this is a good deal for JLT shareholders."
Asked about the risk of buying a British business amid the confusion surrounding Brexit, Glaser was nonplussed. "We're happy to bet on Britain," he said.
Goldman Sachs acted as financial adviser and Slaughter and May and Wachtell, Lipton, Rosen & Katz acted as external legal counsel to Marsh & McLennan. JP Morgan Chase served as financial adviser and Clifford Chance as external legal counsel to JLT.