Starr International's Asia-Pacific president to retire
January 25 2019 by InsuranceAsia News Staff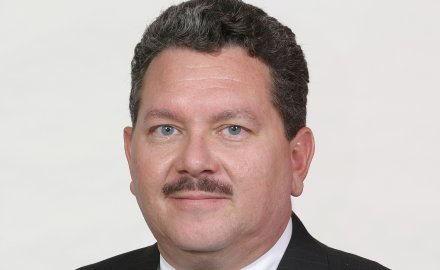 Ross Matthews, regional president and chief executive of Asia Pacific for Starr International, is retiring from the insurer at the end of March.
Matthews (pictured), who as been at the firm since 2007, oversees 100 people in Hong Kong, Kuala Lumpur, Manila, Melbourne, Shanghai, Singapore and Tokyo. Starr also has Lloyd's licences in Australia and Hong Kong.
He helped establish Starr's presence in Asia over the last 12 years ago and aided with the acquisition of Shanghai-headquartered Dazhong Insurance, now called Starr China P&C, in 2014. Matthews has been a director at the firm and helped oversee its progress, and was president of Dazhong for 10 months from July 2011 to April 2012.
Hong Kong-based Matthews is being replaced in the role by long-serving Starr International director Philip Finley. Finley, based in Starr's Singapore office, has been senior vice-president and regional manager of Starr Tech Asia Pacific since 2007 and chief executive of Starr International Insurance (Singapore) since 2011.
Maurice Greenberg, chairman and chief executive of Starr International, made an announcement concerning Matthews to staff this week saying Finley takes over at "a time of great opportunity for Starr to accelerate our growth in the region".
Matthews, who also worked with Greenberg at AIG, told InsuranceAsia News: "It has been a great honour and privilege to work for Maurice Greenberg over the last 30 plus years. It has been a long run and I've had a great time."
He added he will not be retiring from the market and will look out for consultancy roles in the future from his base in Hong Kong.