UK business tycoon takes control of Singapore Life
December 7 2018 by InsuranceAsia News Staff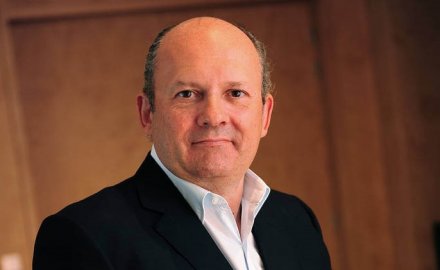 Michael Spencer (pictured), the founder of inter-dealer broker ICAP, now called Nex Group, has bought a further 33.8% stake in Singapore Life for US$52.7 million through his London-headquartered investment firm IPGL. He has bought the stake from Hong Kong-based Chong Sing Holdings.
Spencer's investment firm IPGL already owned a 29.4% stake in Singapore Life, meaning this investment gives him control of the company with 63.2% of the shares, valuing the insurer at US$156 million.
Singapore Life was created to harness technology opportunities in life insurance and sells to customers directly online in addition to helping financial advisers use technology to sell policies.
The firm was founded by chief executive Walter de Oude and, following a series A fundraising in 2017, the insurer completed the purchase of the Zurich Life Singapore portfolio books in January this year. The business today provides around S$6.6 billion (US$4.8 billion) worth of coverage for life insurance, critical illness and disability benefits.
"We are extremely impressed by what [de Oude] and his team have achieved in a short space of time and pleased that the opportunity arose to increase our investment in Singapore Life," said Spencer. "This is exactly the type of disruptive business we like to invest in, one that is making full use of technology to deliver key financial services to customers."
De Oude said: "I am delighted with this investment and commitment by IPGL, which demonstrates significant confidence in Singapore Life and our success to date."
Spencer is worth around £1 billion (US$1.27 billion) after the Nex Group was sold to the CME Group for £3.9 billion in March; he is still chief executive at the group.