South Korea's P&C sector set for 2020 decline: report
May 20 2020 by Yvonne Lau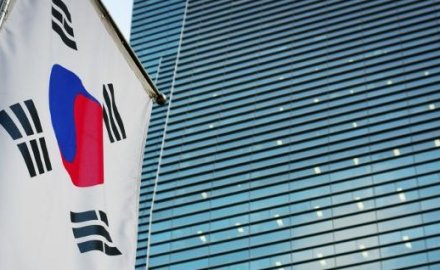 South Korea's P&C sector is set for a 2020 decline due to Covid-19, says a new report by analytics firm GlobalData.
Growth in 2020 will drop to 0.7% — compared to 2.8% growth in 2019. When looking at the next few years however, the general market is set to grow at a compound annual growth rate (CAGR) of 2.4% from 2019 to 2023.
The 2020 contraction has mainly been due to Covid-19 impacts. Pratyusha Mekala, insurance analyst at GlobalData, explained the economic outlook: "The export-led South Korean economy contracted by 1.4% in the first quarter of 2020, as compared to the previous quarter. Contraction in key sectors like manufacturing and international trade is expected to heavily impact insurance sales of motor and marine, aviation and transit (MAT) business lines."
On premiums and claims, Mekala said: "Despite the decline in premium collections, profitability in the general insurance business may not get equally impacted due to lower expected claims. Motor insurers are expected to register lower claims due to the restricted mobility while health insurers are expected to face lower claims due to the predominant role of public healthcare in the current outbreak."
The automotive segments in the country have been grappling with supply chain disruptions, due to a dependence on China. A decline in motor sales could further hurt motor insurance premiums in the country. The Korea Automobile Manufacturers Association has said that US$34 billion may be needed to revive business operations for the sector in the next three months.
In terms of policy sales, these have also been impacted as distribution channels (of bancassurance and agents) have been disrupted. These channels account for over 50% of industry premiums, says GlobalData. "While online channels are witnessing higher growth, overall industry sales will be impacted," notes the report.
In recent years, the South Korean general market has been struggling — and Covid-19 could add to the P&C market's challenges.
The combined net profit of the country's top eight P&C players dropped nearly 40% in FY 2019 to W1.75 trillion (US$1.4 billion). Meanwhile, P&C's premium growth has been on a consistent decline since 2015. Profitability pressures are also in play as the market has faced years of underwriting losses.
Market watchers predicted another tough year in 2020 for the country's insurers as a whole.
For more on the struggles of South Korea's P&C market, see here.