Sompo International promotes Christopher Donelan to Re CEO
March 23 2020 by Yvonne Lau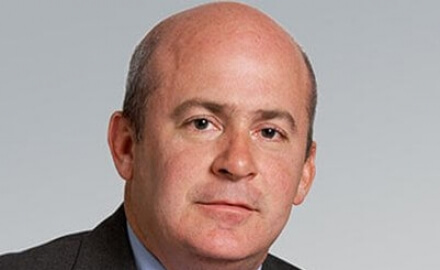 Bermuda-headquartered Sompo International has named Christopher Donelan as its new chief executive of global reinsurance.
He succeeds Stephen Young, who has resigned from the company after a 17-year tenure to pursue other interests.
In his new role, Donelan (pictured) will report to Christopher Gallagher, chief executive of commercial P&C. He will also join Sompo International's commercial P&C executive team.
Prior to his new appointment, Donelan served as Sompo International's deputy chief executive of global reinsurance, chairman of North America reinsurance and chief underwriting officer of global casualty reinsurance. He joined the company in 2013. With over three decades of market experience, Donelan has held senior leadership roles in reinsurance with major P&C players.
Gallagher commented: "[Donelan's] extensive industry experience, strong relationships with our major clients, distribution partners and employees, historical knowledge of our company combined with a proven track record of building profitable and meaningful reinsurance portfolios qualifies him as the ideal executive to lead our reinsurance business."
Donelan added: "Emerging from all the current market turmoil, I am convinced we have the opportunity to substantially increase the profile of our reinsurance platform to become an even more relevant and strategic, global partner for our cedants and broker partners."
Sompo International was established in 2017, when Japanese major Sompo Holdings acquired Endurance Specialty Holdings for US$6.3 billion.
For the period ended June 2019, the Bermuda-based firm announced around US$2.4 billion in reinsurance gross written premiums — 9% of this was Asia Pacific business, and 7% of all total business was written out of Sompo International's Singapore office. Casualty, specialty and catastrophe lines made up the majority.
For the larger group Sompo Japan Nipponkoa Insurance — the firm is planning to axe 4,000 jobs by March 2021 as it contends with pressure from recent Japan nat cats and internal factors such as automation and natural attrition.
For another Sompo Holdings subsidiary, Sompo Holdings Asia, the goal is Asean business.  The company is aiming to be a top five motor insurer in the region, where it already has established a strong presence. Sompo Holdings Asia represents Sompo's presence in Asia Pacific excluding Japan, and employs 4,000 people across 14 regional markets with mixed personal and business lines.
Sompo International's reinsurance headquarters is in Bermuda, with established reinsurance offices in Singapore, Switzerland, Luxembourg, the USA and the UK.