Sompo Insurance Singapore appoints CEO
June 11 2019 by InsuranceAsia News Staff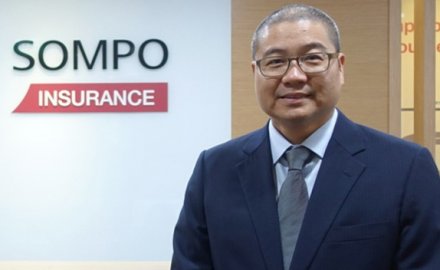 Sompo Insurance Singapore, which offers personal and commercial P&C lines, has appointed Pui Phusangmook as its chief executive.
Phusangmook (pictured) was previously the executive vice-president and general manager of general insurance and group business of NTUC Income.
Daniel Neo, regional chief executive of Sompo Holdings Asia, commented: "[Phusangmook] has significant experience in managing a successful business in Singapore. With the recent appointments in the region, including Singapore, Sompo continues to strengthen our core management team across the region."
Phusangmook said: "I'm excited to join such a dynamic and forward-looking organisation like Sompo; and I welcome the opportunity to work with colleagues in Singapore and the region."
Phusangmook has been working in Singapore since 2001. He has more than 25 years of working experience in the financial services sector with the last 18 years spent in the insurance sector; before joining NTUC Income, he was the chief operating officer of Axa Singapore.
Sompo Insurance Singapore is part of Sompo Holdings Asia, which represents Sompo's presence in the Asia Pacific region excluding Japan; the Japanese firm employs 4,000 people across 14 markets in the region and provides a mix of personal and business insurances.
He started at Sompo on June 1.