Sompo Asia's CEO targets Asean motor, travel top spots
September 16 2019 by Andrew Tjaardstra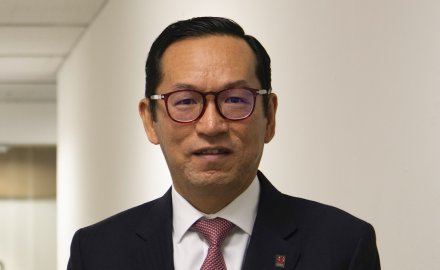 Daniel Neo, regional chief executive of Sompo Holdings Asia (Sompo Asia), has said the firm wants to be number one in travel insurance and in the top five for motor across the Asean region where it has a strong presence.
Speaking at Sompo Holdings' head office in Tokyo last week Neo (pictured) said that Sompo's travel product Go JAPAN, available in Singapore and Thailand, and will be made available to the rest of the Asian markets in 2020; it is linked to Navitime Japan which is a leading provider of navigation technology and services.
Meanwhile Chayanna Siripirom, chief executive of Sompo Insurance Thailand, Pui Phusangmook, chief executive of Sompo Insurance Singapore, and Yasuhiro Sasanuma – regional chief operating officer – have all joined an expanded Asia Pacific leadership team over the last few months.
Neo, former chief operating officer at Sompo Asia, became regional chief executive on April 1.
Sompo Holdings Asia represents Sompo's presence in the Asia Pacific region excluding Japan; the Japanese firm employs 4,000 people across 14 markets in the region and provides a mix of personal and business lines.