Small in Japan
October 4 2019 by Nick Ferguson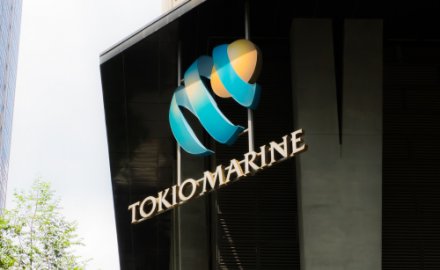 Tokio Marine continued its global expansion this week with the US$3.1 billion acquisition of Pure Group in the US, following recent deals in Malaysia, Singapore and Thailand.
The Japanese insurer has been diversifying its portfolio away from Japan for more than a decade, but it has accelerated its efforts during the past year in the wake of continued large natural catastrophe losses at home and is targeting even more M&A going forward. It is particularly keen to find opportunities in Asia and other emerging markets.
International operations already account for roughly half the company's total profit, but just 10% of this is from high-growth emerging countries. "We aim to raise this ratio to the level of 20%, the same seen in other global insurance businesses," said Satoru Komiya in the company's annual report.
However, the US market remains a target as well simply because of its size — achieving billions of dollars of diversification in emerging markets is much more challenging and time-consuming. For example, it paid US$390 million for an 8% market share in Thailand last year, through the acquisition of IAG's 98.6% interest in Safety Insurance, whereas the US$3 billion it spent on Pure accounts for less than 0.15% of the US property-casualty market.
Even so, the Pure deal is expected to also provide strong growth. The company, which is a reciprocal insurer, has seen premiums increase by around 30% a year during the past five years and reported US$963 million in managed premiums last year. The company targets high-net-worth individuals in the US — one of the few business segments in the US insurance market experiencing high growth as the number of HNW individuals is increasing at a faster rate than the overall population.
"The Pure Group's member-owned model is unique and forges an alignment of interests focused on delivering a sophisticated insurance solution to carefully selected individuals," said Chris Williams, co-head of international business for Tokio Marine. "This acquisition provides unique growth opportunities and portfolio diversification for the Tokio Marine Group."
The deal is also attractive as it provides stable fee-based business, has low capital intensity and limited overlap with Tokio Marine's existing US business. Indeed, the expansion into the niche high-net-worth business will further diversify its portfolio in terms of revenues, profits and customer segments.
None of this is coming cheap though. Pure's expected 2020 profit is just US$95 million, implying that Tokio Marine is paying around 33 times earnings. That looks rich given the current economic outlook and the prospect of a post-Trump administration that may be much less accepting of the growing wealth gap in the US. Democratic frontrunners Bernie Sanders and Elizabeth Warren have both proposed a wealth tax and Sanders recently said: "I don't think billionaires should exist."
But the company's international purchases have served it well so far, with AM Best praising its "disciplined merger and acquisition strategies", while Pure's chief executive Ross Buchmueller said: "Tokio Marine has a great track record of acquiring wonderful franchises and making them even better."
Despite a high combined ratio in 2018 as a result of losses from Typhoon Jebi and other natural catastrophes in Japan, improved underwriting results from its international businesses largely offset the domestic underwriting performance and helped to deliver an overall profit for the year.
It has spent US$18 billion on four major M&A in developed markets during the past decade or so, starting with the acquisition of Lloyd's member Kiln in the UK in 2008, followed by major US acquisitions of Philadelphia Insurance also in 2008, Delphi in 2012 and HCC in 2015. The expansion of its developed-market portfolio has been led by a strategic focus on specialty primary business.
This strategy has seen it deliver strong shareholder returns, consistently outperforming the market during the past decade — and especially during the past three years, when it has raced ahead of a benchmark of global peers comprising Allianz, Axa, Chubb and Zurich.
More recently it has been looking to opportunities in emerging markets that can help it to continue deliver growth in the medium to long term. The IAG deal also included a property-casualty business in Indonesia and the company's presence in Asia includes IFFCO-Tokio General Insurance in India, Tokio Marine Insurans in Malaysia and Malayan Insurance in the Philippines. All of those are top 10 players locally, except the Indonesia business.
Outside of Asia it bought a 22.5% stake in Hollard, South Africa's second-biggest insurer, in September 2018.
"I still see room for further risk diversification," Komiya told shareholders. "We will therefore be moving ahead with further geographical and business diversification through organic growth and M&A."
It has also reduced its exposure to the reinsurance business as part of a strategic review that saw it divest Tokio Millennium Re in March in favour of a focus on the core primary insurance business.
The acquisition of Pure is scheduled to be completed by March 2020.