Sizing up Anbang
April 18 2019 by Nick Ferguson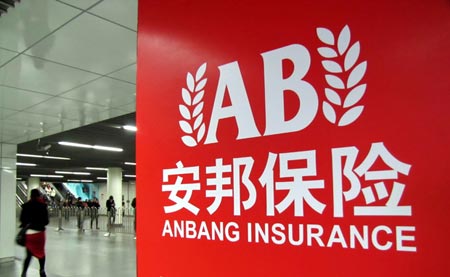 The dismantling of Anbang's international empire continued this week with the sale of Belgian insurer Fidea for US$543 million.
Anbang's own sale is probably still a long way off — China's insurance regulator said in February that it was extending the company's government ownership for another year — but many foreign insurers are watching its progress with interest as the interim management group continues to sell off assets and re-capitalise the company after the fraud that its former chairman is accused of committing.
Behind the "troubled company" label is a potentially attractive acquisition opportunity once the government has rescued it from insolvency, as Anbang has maintained a strong domestic market position despite its challenges — life insurance premiums are 30% below the heady days of 2016, but it is still the country's third-biggest life company.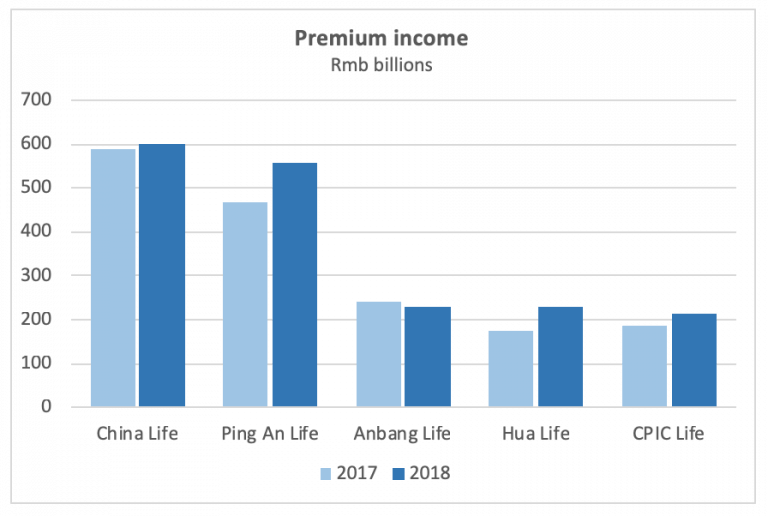 On current growth trajectories, Hua Life and CPIC Life will both be bigger by the end of this year, but Anbang would still offer a far bigger presence than any foreign players have managed to achieve so far. It earned Rmb231 billion (US$34 billion) in life premiums during 2018, compared to less than Rmb40 billion for Evergrande Life (which is 25%-owned by Great Eastern), ICBC Axa or AIA.
Indeed, the property-casualty sector has been more open to foreign investors so far than the life sector, according to James Chan, senior financial analyst at AM Best.
"On the life side, the majority of the [foreign-invested] life insurance companies are joint ventures between domestic non-insurance enterprises with foreign insurance groups, but only a handful of them have foreign ownership of 5% or more," he said.
A company the size of Anbang would clearly represent a huge leap in scale — and the rescue effort is making it an even more attractive asset. The government has injected the equivalent of US$10 billion and it is slowly shedding the international assets that drew global attention during a spending spree that included iconic New York hotel the Waldorf Astoria.
In addition to the sale of Fidea to Baloise, the interim managers recently sold a Canadian shopping mall to Blackstone and Hudson Pacific Properties. The price was not disclosed, but Anbang originally paid around US$730 million for it. They also sold Korean asset management subsidiaries — Tongyang Asset Management and ABL Asset Management — to Woori last week for US$107 million.
Pruning Anbang back to its domestic operations is clearly a positive move for any international acquirer looking to access a market that has been difficult to crack so far. Foreign-invested life insurers had a 6.8% market share in 2018 — and most of that was still owned by domestic shareholders.
By comparison, Anbang has the same market share all to itself. It also has a network of 3,000 service outlets across China and more than 20 million customers.
It is not just the international assets that are up for sale. Anbang has also been disposing of non-core holdings, including leasing firm AB Leasing to Henan buyers Zhongyuan Bank and Henan Wansong for US$705 million. Even Hexie Health Insurance is reportedly up for sale.
In getting ready for its post-rescue existence, the company has recently brought some experienced new executives on board, including Metlife's former Asia investment head, Jingsu Pu, as chief investment officer, and a new chief financial officer.
And with recent steps made to liberalise foreign-ownership rules, the eventual sale of Anbang to an international insurer would not be a huge surprise. In November, China's biggest non-life foreign insurance joint venture, Axa Tianping, was allowed to buy out its domestic partner and Allianz won initial approval to set up a wholly owned holding company.
China has pledged to raise the ownership limit to 51% in 2020 and to remove it completely two years later. It is also expected that the regulator will make it easier for foreign insurers to operate in smaller Chinese cities, where insurance penetration rates are even lower than in tier-one cities.
Swiss Re was rumoured to have held discussions with Anbang's interim management group back in November, but the extension of government control until February 2020 suggests that no serious bidders emerged.
To be sure, Anbang's product offering is somewhat out of line with the direction of the industry. Its premiums are overwhelmingly derived from universal life policies, and while they are no longer the risky short-term products of 2016, they are still savings products, while the rest of the industry is shifting to more traditional long-term protection products. Managing such a portfolio within China's stricter new solvency regime could be a potential headache.
Anbang has a big footprint, but it remains to be seen if international insurers are willing to bet on it — or if the Chinese government is willing to let them.