SIRC 2019 to address economy, climate and sustainability
October 16 2019 by InsuranceAsia News Staff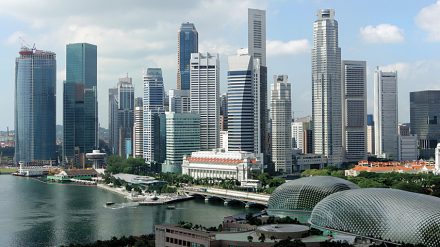 This year's Singapore International Reinsurance Conference is taking place at Marina Bay Sands from October 29 to November 1.
The theme of the 2019 conference is 'Winds of Change' and will feature discussions on climate change and sustainability. In addition, SIRC will address key risks facing the reinsurance market and the wider economy – including cyber risks, natural catastrophes and the global economic slowdown.
This year's guest-of-honour is Indranee Rajah, Singapore's second minister of finance and education and minister; Rajah  is presenting the official keynote address on October 30.
Minister Rajah joins a distinguished SIRC speaker line-up, including: John Neal, chief executive of Lloyd's; Amer Ahmed, chief executive, Allianz Re; Jerome Haegeli, group chief economist, Swiss Re; Dominic Christian, global chairman, reinsurance solutions, Aon; James Nash, chief executive – international, Guy Carpenter & Company.
Further speakers will include: Talal Al Zain, group chief executive, Trust Re; Rowan Douglas, chief executive, capital, science and policy practice, Willis Towers Watson; Tobias Poensgen, chief executive, Momentum Capital; Professor Benjamin Horton, chair, Asian School of the Environment, Nanyang Technological University; Vijayasekara Kalavakonda, senior financial sector specialist, IFC, World Bank Group; Claudia Salem, chief executive P&C Asia Pacific, Allianz.
The conference is also a great networking opportunity and an opportunity to discuss upcoming renewals.
For more information on the conference see here.