SIRC 2021 confirmed as virtual event
October 7 2021 by InsuranceAsia News Staff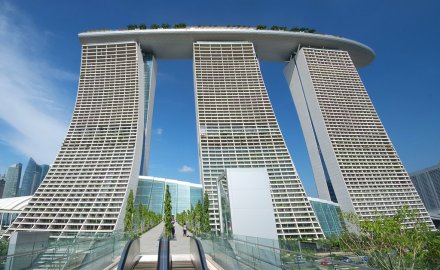 The rescheduled 17th Singapore International Reinsurance Conference (SIRC 2021) will be in a virtual format, according to an October 7 statement from organiser the Singapore Reinsurers' Association (SRA).
This decision was made in light of a spike in Covid-19 infections attributed to the Delta-variant strain. It follows last year's conference which was also in a virtual format.
"We were very hopeful that the worst was behind us and that we would once again be able to meet up in-person with all our associates and partners from across the world," said Marc Haushofer, chairman of the SRA, in the statement.
Haushofer added: "We delayed this painful decision for as long as we could but after consulting all our key partners and closely monitoring official announcements on the easing of border restrictions, it became clear that there would not be a sufficient number of overseas attendees for the hybrid event to be viable."
The event will be held from November 15-17 and will include guest-of-honour Lawrence Wong, Singapore's minister for finance and co-chair of the government's Covid-19 multi-ministry taskforce, who will officiate at the opening session and deliver the official keynote address on November 15 at 2pm Singapore time.
Also in the SIRC speaker line-up this year is Moses Ojeisekhoba, Swiss Re's group chief executive – reinsurance and Lloyd's chairman Bruce Carnegie-Brown.
"We are very pleased to support the SRA for the 17th SIRC. The pandemic has presented a chance for the (re)insurance industry to reflect on the challenges and the opportunities that lie ahead of us and to consider ways to bring about sustainable change. In that sense, the theme "Quo Vadis?" is very apt as we consider, where are we going?", said Russell Higginbotham, chief executive reinsurance Asia and regional president of Swiss Re Asia, in the statement.
InsuranceAsia News (IAN) is a media partner of SIRC and will be providing coverage of the conference.