SIRC: Global-Asia Insurance Partnership to kick off in January
November 3 2020 by Yvonne Lau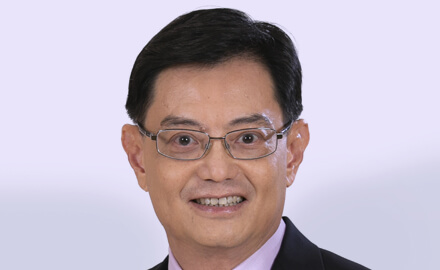 Marc Haushofer, chairman of the SRA and chief executive, Asia Pacific at Validus Re, kicked off the SIRC 2020 on November 2.
He reflected on the market's difficult year and the conference's inaugural year in a virtual format. Haushofer noted he was encouraged by the number of global sign-ups.
The SRA chairman introduced keynote speaker for SIRC Heng Swee Keat, Singapore's deputy prime minister, minister of finance and coordinating minister for economic policies.
Heng (pictured) noted the Covid-19 pandemic has provided a timely reminder on the importance of resilience and risk management. As Asia continues to grow, new risks will also emerge, with the market playing a pivotal role ahead as the world rebuilds post-pandemic.
The new Global-Asia Insurance Partnership (GAIP) was announced by the Singaporean minister, which will begin work in January 2021. The GAIP is a "tripartite partnership amongst regulators, academia and industry – and a new global centre of excellence in risk management." Immediate focuses of the GAIP will be on pandemic and climate risks.
The GAIP will also broadly prioritise three key areas: to act as a 'living lab' to incubate new risk financing solutions for emerging risk in Asia; as a policy think-tank supporting Asian insurance regulators and policymakers; and as a talent development network helping build a strong pipeline with new talent.
Heng also emphasised the importance of harnessing public-private partnerships to finance gaps for large-scale systemic risk. All of the above will be accomplished by harnessing new technologies, data and building the digital infrastructure needed to develop "meaningful, scalable, risk-sharing solutions," he said.
The SRA has additionally launched a white paper on 'Parametric Risk Transfer' that seeks to raise awareness on how parametric cover can help narrow Asia's huge protection gap.