SIRC 2019 Q+A: Philippe Domart, PartnerRe
October 30 2019 by InsuranceAsia News Staff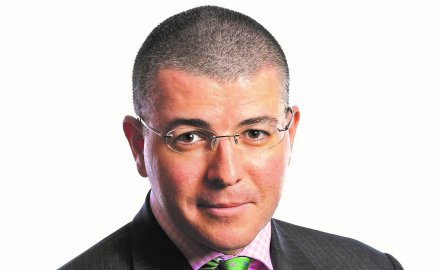 InsuranceAsia News discussed key market drivers with Philippe Domart, Asia Pacific P&C, head of underwriting at PartnerRe, ahead of SIRC 2019.
IAN: What have been the key market drivers this year that are set to influence 1/1 renewals and how?
Domart (pictured): In reality, 2019 has not been kind to specialty or P&C reinsurance underwriters with favourable investment circumstances masking continued challenges on the underwriting side.
In specialty, there's been continued development of large market-changing losses, particularly in aviation, engineering, energy downstream and marine. Some casualty segments are locally distressed for the same reason. These classes saw capacity contraction and the start of a hardening in 2018, followed by an acceleration of rate increases in 2019.
It will take several phases of hardening to remediate the many years of soft market that had pushed rates well below technical sustainability. We can therefore foresee this upward trend in rates persisting and accelerating through 2020 and probably beyond.
On the P&C side, 2019 started with a 'virtual event' and a real cost to reinsurers: loss creep on the 2018 typhoon Jebi. This was followed by two typhoons, Faxai and Hagibis. Faxai's losses are expected to exceed Trami by some margin, and Hagibis might be a more severe event, depending on the extent of flood and business interruption.
This renewed cat activity in Japan means insurers, brokers and reinsurers alike are questioning the adequacy of their cat modeling assumptions in terms of frequency and severity. Adjustments to view of risk on Japan typhoon could lead to adjustments in the demand and supply of capacity, and therefore to pricing. The April 2019 renewals showed the first increase in a multi-year adjustment and the additional cat loss activity of 2019 should continue this upward pricing correction, bringing cat pricing in Japan back towards long-term sustainability.
The retrocession market, whether traditional or ILS-driven, is expected to continue to harden considering the 2019 loss activity. This will flow to reinsurance and then insurance, albeit with some lag. Meanwhile interest rates are reversing back on a downward trend.
The pain of 2017 and 2018 woke the market up to the need to return to a more rational market where back-to-basics, disciplined technical underwriting is an imperative.
IAN: What are the top reasons why the market has been finding it hard to achieve sustainable rate adequacy?
Domart: The market was flush with capital generated by capital gains due to continued interest rate decreases and by new capital entering the market via ILS and equivalent vehicles, displacing but not replacing existing capital.
While capital is deployed on the promise of expected returns, sooner or later these expected returns must materialise. Those who remained disciplined, and were sometimes unpopular, suddenly become a beacon of stability and continuity, regain popularity and are in demand. We should always remember that continuity and stability, two attributes very much valued by the industry, are conditional on serving adequate returns to the capital providers who enable this.
Then there is the argument of diversification: the diversification benefit only works when the diversifying business remains profitable. The diversification argument, too often measured on the top line, has fueled a prolonged soft market dynamic that has pushed too many classes and market segments into negative margin territory, thereby negating the portfolio benefits of diversification.
Other contributory factors, stem from human psychology: the power of habit and fear of change. Despite all its technicalities, reinsurance is and remains a people business, where relationships matter greatly and industry and risk experience compound over the years. While this is desirable in many respects, it also has pitfalls and can help to explain why the market sometimes struggles to achieve technical soundness.
IAN: What can we learn from the soft market?
Domart: During 15 years of soft market conditions, an entire generation of underwriters, reinsurance buyers and brokers has grown up believing that the absence of cycles is the new normal. Shaped over many years and against a soft market backdrop, this generation has not experienced a hardening cycle or the need to initiate difficult conversations that could jeopardise a valued relationship. This is not just a reinsurance issue, but an issue that's present across the insurance value chain.
As a technical and people-driven industry, we need to train our teams to overcome this fear of change and to negotiate more effectively to achieve a balance that satisfies economic interests and still nurtures relationships.
IAN: Is modelling struggling to keep up with the many variables produced by climate change?
Domart: Modifying cat model parameters to understand the potential impact of climate change is straightforward, for example, simulating rising sea-levels by increasing the mean sea level in the storm surge hazard component. It is more difficult to determine which parameters should be changed and to what extent, to account for climate change, especially for tropical cyclones.
However, the biggest driver of increase in risk, and therefore the increase in size of losses over the last 50 years, has been economic factors, including inflation and population growth in exposed areas. So while climate change may well be altering the frequency and magnitude of some perils and therefore the risk of loss, it hasn't been the primary driver of increasing losses until now.
Our opinion is that none of the losses caused by the wind events of recent years can be qualified as extreme from a market return period perspective, despite the very real disaster experienced by the affected populations. Nor can they be reliably attributed to climate change.
Whether driven by climate change or other factors, we have observed an increased frequency of wind events generating small to mid-sized market losses. There has also been an increased frequency of other non-modeled or poorly modeled cat events, such as floods, wildfires, heat waves and cold fronts.
While not capital-threatening, these mid-sized losses generate increased earnings volatility for insurers and drive demand for earnings protection products from reinsurers. The increased frequency of losses calls into question the sustainability of these structures and the need for pricing adjustments using forward-looking trends.
Accumulated losses from these sub-perils have increased to the point that they have become main perils and must be fully priced for by underwriters. Luckily, the wealth of available data together with vast computing power have made it possible to model very complex risks, that were beyond the industry's technical capabilities just a decade ago.
IAN: How is PartnerRe looking to target growth in Asia? 
Domart: Our approach starts with our clients – understanding their needs, what they seek to achieve, what value we can provide and how we can be relevant to them. This informs our client segmentation, which is the foundation of our underwriting approach.
We aim to grow in relevance with our preferred clients, with whom we can have a mutually beneficial, enduring relationship. We will have meaningful conversations with all our clients in the context of the hardening market, and will continue to help them grow profitably, with a mindset of partnership and balanced value sharing. We also seek to engage our brokers in a deeper, transparent, structured manner in order to advance our mutual targets and identify prospect clients.
IAN: Which value added services are becoming more important to insurers in the region?
Domart: Sharing relevant insights and knowledge tailored to our clients and their strategy, that helps them grow profitably, is increasingly valued. It requires a depth of relationship which is typically achieved through enduring, mutually beneficial partnerships.