Singapore's (re)insurers and brokers set for phased June reopening
May 21 2020 by InsuranceAsia News Staff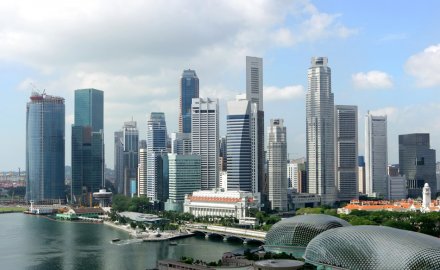 The Monetary Authority of Singapore (MAS) will allow financial institutions to gradually reopen starting on June 2.
Customer service locations of (re)insurers, brokers and fund managers will be allowed to reopen to facilitate services such as policy inquiries, claims processing and relief applications.
Financial institutions will be allowed to have a greater number of onsite staff. This is in conjunction with other businesses reopening and more customer servicing needed — both in-person and online.
However, most staff at financial institutions will continue to work from home. MAS explained the reason "as telecommuting remains the default for jobs that can be performed from home."
Operations will be required to implement "strict safe management measures — including staggered start times and flexible work hours — to ensure that safe distancing can be maintained at work premises and in the public transport system," says an official statement.
MAS noted that financial institutions will need their approval, along with additional safe management measures, in order to set up face-to-face meetings at their business premises. The authority has also strongly encouraged customers of financial institutions to "continue using digital financial services and e-payments as much as possible."
The gradual reopening is part of the Ministry of Health's (MOH) three-phased approach to restart business operations in the city.
Singapore's Ministry of Trade and Industry (MTI) also announced that general circuit breaker measures will be eased beginning on June 2, allowing other businesses to resume activities in a phased manner. The list of permitted businesses can be found on the MTI website.
The Lion City has been dealing with an explosion of Covid-19 infections, concentrated in migrant workers' dormitories. This forced the authorities to implement circuit breaker measures. On May 20 the city recorded 570 new Covid-19 cases, bringing their total number of active cases to over 18,000.
MORE FROM: Business Interruption