Singapore's embrace of digital underwriting
April 25 2019 by Andrew Tjaardstra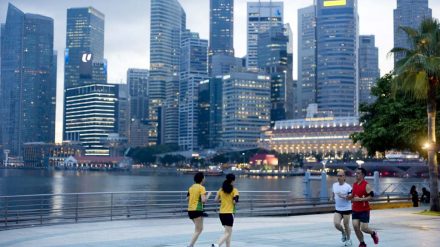 Prudential Singapore is the latest firm to take up digital underwriting through the use of enabler UnderwriteMe.
The idea is to shorten policy documentation waiting times for customers from two days to just two hours.
UnderwriteMe, a London-based technology firm, owned by global reinsurer Pacific Life Re, has developed the system to perform real-time assessment of multiple risks on policy applications and make instant underwriting decisions.
When applying for an insurance policy, customers answer several questions and will know straightaway if their applications are approved or if further review is needed. The system uses a custom made rules-based engine in addition to business analytics.
Prudential started trialling the underwriting engine in late January, applying it to over 1,700 applications for cover; it said two in three of these applications were accepted on the spot while the remaining one-third had to undergo further reviews.
Initially Prudential Singapore has introduced the platform for its PruTriple Protect critical illness product and has plans to roll it out for the rest of its products over the next 12 months.
Goh Theng Kiat, chief customer officer, Prudential Singapore, commented: "Customers prefer face-to-face advisory when it comes to making long-term financial decisions. By digitising and simplifying the underwriting process, we also reduce paperwork for…more than 5,000 financial consultants so they can spend more time engaging with their customers and advising them on their financial needs."
Although it had already been widely used in the UK for several years, Singapore Life was the first insurer in Asia to start using the platform in October 2017.
At the time Walter de Oude, chief executive, Singapore Life, said: "Using UnderwriteMe technology means that most Singapore Life customers will be able to get up to S$2 million (US$1.47 million) in life insurance without the need for a medical test — with smart technology used again to create efficiency for our customers."
Although the technology may prove fruitful for customers and agents, there are risks to the jobs of underwriters.
Underwriting is a profession that has long been feared as one of the potential losers from the explosion of digital data and technology.
A new report from the Institute of Banking and Finance and the Monetary Authority of Singapore warns that repetitive tasks in financial services will become obsolete.
It states training providers, education institutes and financial firms will need to work together to reskill workers. The government is trying to drive the adoption of common baseline skills for digital-related tasks.
Each example of digital underwriting by an insurer is likely to make today's underwriters become a little bit more nervous.