Singapore saw 7.6% GWP growth last year, but claims increased
March 25 2020 by Andrew Tjaardstra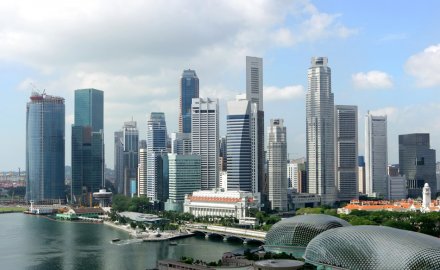 The General Insurance Association of Singapore said the sector achieved stable growth with 7.6% annual growth in gross written premiums, totaling S$4.1 billion (US$2.83 billion) as of December 31 2019.
Motor had a 27% GWP market share of S$1.12 billion (US$775 million – a 1% increase over 2018) while health had a 16% market share of S$666.8 million (US$462 million). Property made up 13% of premiums at S$538.2 million (US$372.3 million), employers' liability contributed 9% with an 8.9% increase to S$365.6 million (US$253 million) and travel had a 5% market share with a 7.1% increase to S$211.4 million (US$146.2 million).
The sector paid out 12.2% or S$159 million (US$110 million) more in insurance claims in 2019, which contributed to the sector recording an underwriting loss of S$28 million (US$19.4 million).
The top five segments – motor, health, property, employer's liability and travel which represent 70% of the general insurance market, recorded a combined underwriting loss of S$43.4 million (US$30 million).
Motor produced the largest underwriting losses at S$17.4 million compared with a S$9.25 million profit in FY 2018. Singapore has seen an influx in private-hire cars over the last 24 months and these vehicles with higher risk profiles are driven more often; the number of accidents increased 1.4% over 2018.
The health sector improved dramatically but still made a loss of S$11.2 million (US$7.75 million).
The Association undertook several key developments in 2019 to mitigate claims cost inflation and manage evolving risks.
Craig Ellis, the president of the General Insurance Association of Singapore, commented on the difficult outlook for 2020: "Threats of Covid-19 have unsettled the world and have sent businesses reeling from its impact. As a sector, we are determined to overcome this unprecedented challenge together and will be doubling up our efforts in supporting the community, our members, partners and all stakeholders."
Ellis added: "At the core of everything we do, we will ensure that general insurance protection remains accessible for everyone."
The Singapore government has taken dramatic steps to try and stop the spread of the coronavirus which is bound to have a short-term impact on the economy.