'Great' potential for HK, Singapore as ILS hubs: MS Amlin's William Ho
February 15 2022 by InsuranceAsia News Staff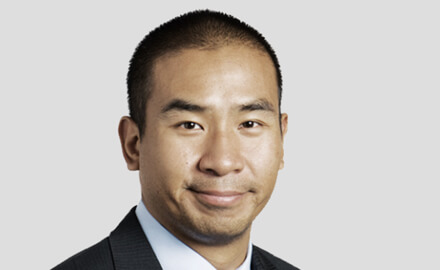 InsuranceAsia News (IAN) recently caught up with William Ho, MS Amlin's Asia Pacific chief executive.
Singapore-based Ho discussed the firm's latest insurance linked securities (ILS) transaction in the region and the future of Asia as an ILS hub. Called Phoenix 2 Re it is worth US$37.5 million and was announced last month.
IAN: What is the structure of Phoenix 1 Re and Phoenix 2 Re? 
Ho: Phoenix 1 Re has now entered its second year of operation, and we are looking to renew the portfolio as and where appropriate. Given the success of Phoenix 1 Re, and the fact it has only reached its first anniversary, we were delighted to announce the establishment of Phoenix 2 Re at the start of the year, which is a new transaction and provides additional complementary capital alongside Phoenix 1 Re. Both transactions provide quota share capacity to the MS Amlin Asia Pacific cat XL portfolio with differing but complementary risk appetites.
The combination of both sidecars helps us to strengthen our status as a reputable treaty leader in the region. With the additional capacity, we are actively working with our cedants to help grow their reinsurance programmes, in turn reducing the protection gap and providing better catastrophe coverage for their insurance clients.
IAN: Is investors' appetite for ILS products changing? 
Ho: Given this is niche and specific to one region, Phoenix 1 Re is quite different from transactions that look for worldwide capacity driven by peak zone exposures. We had a high level of interest from investors who saw the diversification benefit the sidecar would have on their portfolio. This was pleasing, given we are in a very challenging market for raising capital, and made the formation of Phoenix 2 Re all the more satisfying.
Its launch represents the hard work of all involved who helped make this happen. I was delighted to work with HSZ (a Hong Kong based specialist) again to get this transaction over the line, and it would not have been possible without the continual support from Lloyd's Asia and the Monetary Authority of Singapore (MAS).
IAN: How important is ILS as a risk management tool for reinsurance companies? 
Ho: The reinsurance market has been utilising a combination of traditional and non-traditional forms of protection for their balance sheets for a long time now. The question is not so much how important ILS is as a risk management tool, but more so how much access a reinsurance company would have to such capital and the strength and value of the relationships with their ILS partners.
Whether it is ILS or traditional sources of capital, we believe it is vital to build healthy and transparent relationships with all parties involved — in order to strike the most efficient balance between risk and reward from the portfolio for everyone involved. This is our objective with Phoenix Re 1 & 2 — to build long-term partnerships with our ILS partners and grow our business in Asia together.
IAN: Compared to Hong Kong, Singapore is a relatively developed market for ILS.  What can Hong Kong learn from Singapore? 
Ho: Whilst the number of ILS transactions is growing in Singapore, and the first one was done in Hong Kong in 2021, Asia still forms a very small part of the overall global ILS transactions. For somewhere in Asia to be an ILS hub, there is still a long development process before Asia can compete with the more established ILS hubs.
There is great potential for Singapore and Hong Kong to become major ILS hubs in the future, and the considerable potential of available Asian capital makes this a very compelling proposition. To see more transactions and a growing importance of both Singapore and Hong Kong as emerging ILS hubs for Asia can only be a good thing for the region moving forward.