Singapore GIA changes tack in fraud crackdown
March 5 2019 by Andrew Tjaardstra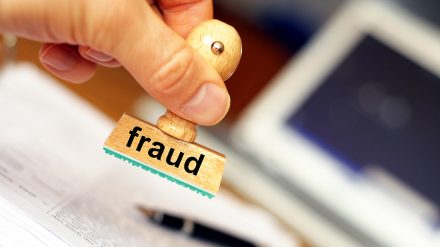 The General Insurance Association of Singapore is looking to incentivise members of the public to help insurers uncover fraud under an innovative GIA Insurance Fraud Tip-off (GIFT) scheme.
From today (March 5), members of the public can report frauds in exchange for remuneration of up to S$10,000 (US$7,390) — the reward is based on the equivalent value of the fraudulent claim capped at this amount. The money will be paid for from a central GIA fund.
The most common causes of fraud in the Lion City involve motor, travel and personal accident insurance. Motor underwriting losses have been mounting — in 2017 the market made an underwriting loss of S$27.2 million and in the first half of 2018 insurers lost S$12.6 million (US$9.3 million) with claims increasing 11.8% to S$291.3 million, despite the number of accidents decreasing; however the latest figures for the whole of 2018 show an underwriting profit of S$10.2 million.
A GIA spokesperson told InsuranceAsia News that "current conservative estimates suggest that about 20% of all incurred motor claims are inflated and fraudulent".
However, there is a high bar before any member of the public can receive any money. First, the GIA, which has a membership of 37 insurers, is asking for a large supply of documentation and proof, such as descriptions of how the fraud was conducted, electronic document trails, copies of forged or tampered documents and other evidence.
Next, payment is only made upon successful prosecution and conviction of offenders.
If there is more than one informant for a case, the panel of investigators will decide on the reward allocation to each informant.
The idea behind the scheme is to help bring together property-casualty insurers, regulators and members of the public — to combat insurance fraud and mitigate claims costs inflation. It will be interesting to note how many people take up the challenge.
Sucheng Chang, GIA insurance fraud committee convenor and head of chief executive Liberty Insurance (Singapore), commented: "Insurance fraud costs the industry millions of dollars each year and affects both insurers and consumers. We introduced this scheme to encourage members of the public to play a more proactive role in tackling this problem together so that insurance in Singapore remains accessible."
The scheme is in addition to the GIA Fraud Management System which employs data analytics and artificial intelligence to detect fraud cases for motor and travel insurance. The system, implemented in 2017, has already helped mitigate motor underwriting losses with over 9,000 suspicious motor and travel claims detected through the system.
Meanwhile, Singapore's updated Criminal Law Reform Bill has made it a crime for dishonest or fraudulent intent to deceive a victim.
Karl Hamann, chief executive of QBE Singapore, commented: "We fully support the industry initiative around GIFT and the industry Fraud Management System. Insurance is a pooling mechanism and, as a result, those acting ethically are subsidising fraudulent or exaggerated claims. In insurance, fraud is like a leaking tap: people may not want to use the water, but they still have to pay for it."
He added: "Without initiatives like GIFT, that leaking tap could become a burst pipe. To prevent more cases of fraud from creeping in and placing others at a disadvantage, we need measures that reinforce ethical standards and take action against those abusing the system."
A spokesperson for MSIG Singapore said: "Over the years, the GIA has introduced measures such as in-vehicle cameras, anti-fraud hotline and GIA Fraud Management System to combat fraud cases. The latest reward scheme represents an important step in the industry's ongoing efforts to clamp down on insurance fraud and will increase more public awareness on this topic."
"MSIG is a member company of GIA and we fully support this scheme. If the public is aware of a potential fraud, the person can submit the evidence online to GIA."