Should we expect more broker M&A in Asia?
August 29 2019 by Andrew Tjaardstra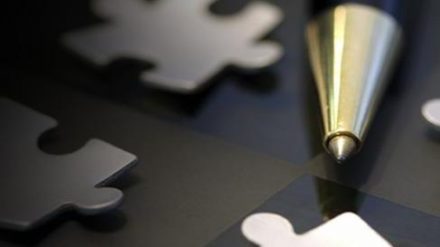 While many have predicted the decline of corporate broking, or maybe even wished it, instead it is the brokers – particularly the global ones that feel more confident than ever.
One of the attractions of Marsh's acquisition of JLT was the Asia footprint the UK firm had built up – a region Marsh's global chief executive Dan Glaser had described as a "big growth" area for the broker; Marsh will be able to expand in reinsurance, employee benefits and corporate broking through organic growth and possible bolt-on deals.
Howden Asia, owned by Hyperion, is expanding with recent deals in India – where it merged with Maxi – and Malaysia with chief executive David Howden wanting the firm to become the largest non-US broker in the world and has targeted Asia as a key growth area.
Lockton has appointed JLT veteran Phil Corrigan as regional chief operating officer for Asia in order to help harness the broker's offices across the region.
Earlier this year Warren Merritt, chief executive of Lockton Asia, said: "The Asia Pacific region's insurance sectors are made up of both mature markets and developing markets which are at various stages in their respective development."
"As such, we see a huge opportunity to enter new geographies in the region while also enhancing Lockton Asia's existing businesses through the acquisition of personnel and expansion into new specialty business areas in those markets."
SMEs and corporates in Asia are waking up to the necessity and risk transferring mechanisms of insurance and they will relate to local broker offices when placing their risks. The nature of Asia, especially the size and diversity, means a local footprint and knowledge is extremely important to serve regional firms and insurers will struggle to create this meaning corporate broking will be even more important.
China is a still a very attractive market with the likes of JLT, Lockton, Marsh and Willis Towers Watson – China's first fully licensed foreign broker – have had strong presences in the country for many years – although regulatory issues could prove problematic for M&A.
Meanwhile Gallagher has recently improved its footprint in India.
There are many thousands of independent brokers across Asia so expect more broker M&A in the region as the multinationals continue to learn about the best independent brokers and which might be willing to sell.
Meanwhile expect broker networks, such as Brokerslink and Steadfast to bolster their presence. In addition maller brokers such as Honan in Australia have long had a foothold in the market.
As brokers look for growth and the SME sector and corporate sector matures Asia will become a fruitful area. It is not just acquisitions though – also look out for a number of exciting start-ups – some born from M&A deals of the past.