Shinhan wins approval to buy Orange Life
January 18 2019 by InsuranceAsia News Staff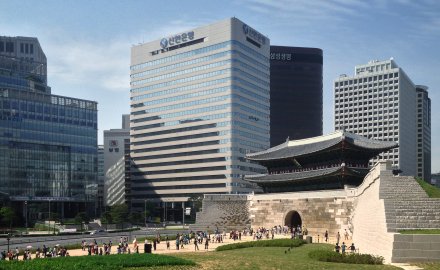 Shinhan Financial Group has won regulatory approval for its acquisition of Orange Life Insurance.
The decision from the Financial Services Commission comes four months after Seoul-headquartered Shinhan signed a deal to buy a 59.2% stake in Orange Life from private equity firm MBK Partners for W2.3 trillion (US$2.05 billion).
Orange Life is Korea's sixth-largest life insurance firm, with W32.3 trillion of total capital. The insurer was formerly known as ING Life Insurance Korea and the company was rebranded in September last year as the trademark contract with the Dutch insurer expired.
As a result of the deal, Shinhan will become Korea's largest banking group, with W490.5 trillion in assets. It would move above KB Financial Group, which has W477.7 trillion of assets.
The Shinhan Financial Group now owns two life insurance firms, Orange Life and Shinhan Life Insurance. Shinhan Life Insurance is the eighth-largest firm when measured by total capital in South Korea.
Seoul-headquartered Orange Life was founded in 1987, is listed on the Korea Composite Stock Price Index and is overseen by president and chief executive Munkuk Cheong.
There are five other public life insurers in the country: Hanwha Life, Mirae Asset, Orange Life, Samsung Life and Yong Yang. Kyobo Life is looking to become the sixth as the regulator aims to introduce stricter capital requirements, the risk-based capital ratio Korean Insurance Capital Standard, from 2021.