Shinhan Life picks CEO following rejection
February 13 2019 by Andrew Tjaardstra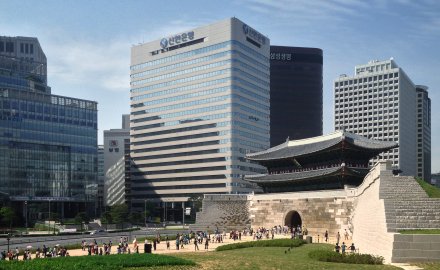 Seoul-headquartered Shinhan Life Insurance is recommending its shareholders appoint Korea Insurance Development Institute head Sung Dae-kyu as its new chief executive.
The nomination came after Cheong Mun-kuk, a nominee selected earlier, said he wanted to remain with Orange Life.
In September 2018, Shinhan purchased a 59% stake in Orange for W2.3 trillion (US$2.05 billion) from private equity firm MBK Partners in a bid to strengthen its non-banking sector. The deal was approved in January.
Sung, who has 22 years of experience as a Financial Services Commission official, will take office in late March if his appointment is approved at a shareholders' meeting of the group.
"Sung is expected to be a great asset for the group, which is in need of an expert following a merger between the life insurance subsidiary and Orange Life," a Shinhan Financial Group official said.
"He will play a vital role to strengthen our life insurance sector with his years of experience as a high-ranking public official. His contribution will help create synergy between the two separate entities that need a smooth transition period."
Orange Life has confirmed that Cheong will stay at the firm. An official commented: "He will continue working as the chief executive with us. This is the sixth year of him working as chief executive. He will contribute to boosting corporate value in the coming months, a performance highly tenable given his work over the past few years."
"We recorded W310 billion (US$275 million) in net income in 2018, a noted performance bolstered by his clear vision. He is expected to strengthen wealth management and sales channels, while introducing a new product line-up."