Shah exits MetLife for AIG Asia-Pacific CEO role
December 6 2018 by InsuranceAsia News Staff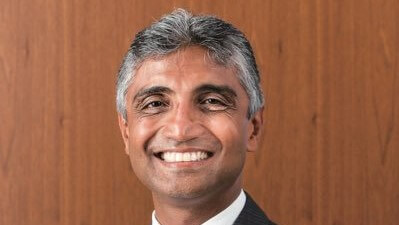 AIG has appointed Sachin Shah (pictured) as chief executive of its Asia-Pacific business.
Shah's appointment is effective from the end of this month and subject to regulatory approval. He will report to Christopher Townsend, chief executive of AIG International, and will be based in Singapore. AIG has extensive operations in the region including Australia, China, Hong Kong, India, Indonesia, Philippines, Singapore, Taiwan, Thailand and Vietnam.
Most recently, Shah has been based in Tokyo serving as chairman, president and chief executive of MetLife Japan, a position he held since 2013.
Townsend, who joined AIG in November 2017 and is based in the insurer's Hong Kong office, was previously president of MetLife in Asia.
"I am pleased to welcome Sachin Shah to AIG as CEO of our Asia-Pacific business," he said. "I look forward to working closely with [Shah] to deliver innovation and value to our customers and distribution partners in this dynamic region."
MetLife has replaced Shah with Eric Clurfain, who was previously head of Europe, the Middle East and Africa.
Assuming the move gains regulatory approval, Curflain will report to Kishore Ponnavolu, president for Asia, be based in Tokyo and start on February 1 next year.
Clurfain will oversee all of MetLife's businesses in Japan, the company's second-largest market globally and its largest retail life insurance business.
"[Clurfain] is a seasoned executive with a proven track record of building high-performing teams and businesses and a deep commitment to customer centricity," said Steven Kandarian, chairman, president and chief executive of MetLife.
Taking over Clurfain's role as head of EMEA is Dirk Ostijn, who moves up from his role as head of Europe. Ostijn will report to Michel Khalaf, president, US business and EMEA, and continue to be based in Dublin.
Ostijn will oversee all of MetLife's businesses in the company's 26 EMEA markets.