Severe storm drenches Sydney
March 15 2019 by InsuranceAsia News Staff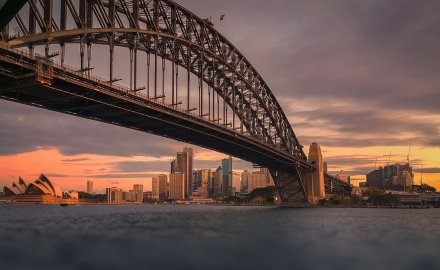 Australia's Bureau of Meteorology said Sydney could have received more than half its average March rainfall on March 14 alone.
Strong winds, rain and hail fell across central Sydney and the city's suburbs, including Bankstown, Hornsby, Liverpool, Parramatta, Penrith and Warragamba. Some described "giant" hail was falling in areas and there were over 20,000 lightning strikes.
Flights were disrupted and conditions were so bad hundreds of car drivers had to stop on the side of the road.
The storm will be particularly unwelcome for the market as it recovers from December's Sydney hailstorm, which has cost the market around A$1 billion (US$707 million) in claims. The storm cost Suncorp A$250 million alone.
The average rainfall for March in Sydney, which is recorded at Observatory Hill, is 130.8mm, while the highest-ever total rainfall in Sydney was 521.4mm in 1942. The Bureau of Meteorology has said up up to 70mm could possibly have fallen yesterday alone.
Storms are set to continue in Sydney and the surrounding areas for the rest of the week.
There has been a series of erratic weather events in Australia over the past few months with record-breaking heat, prolonged droughts, dramatic flooding in Townsville in Queensland and huge wildfires in Victoria.
Read more: climate change and Asia's storms