Markel's Cannock calls for pricing discipline
February 4 2019 by Andrew Tjaardstra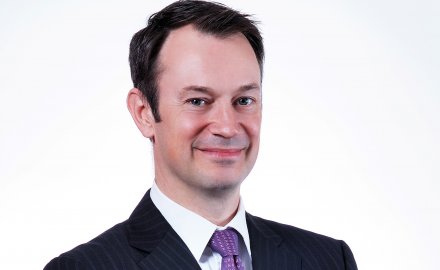 As some in the market take a brief break for the lunar new year, Markel International's Asia managing director Matt Cannock is calling for market participants to become more disciplined and focus more on product and service rather than price.
The past few years have been marked by an abundance of capital, buoyed by the insurance-linked securities market, which may have led to some complacency and ill-discipline despite a momentous year of catastrophe losses in 2017 followed by high value losses in Asia last year. Unfortunately these losses could be becoming the new normal, but pricing doesn't seem to be reacting in the way it once did.
The recent Lloyd's insurance market planning showed this can be painful as the process left many managing agents nursing income 'haircuts' and additional capital charges.
Cannock said: "Whilst the traditional insurance markets found the dog days [in reference to the Year of the Dog] difficult, that once-esoteric corner of the industry, insurance-linked securities, went from strength to strength. There was no flight of capital post-2017 and much of the eroded capital was successfully replaced and with another year's operation, it became a little more accepted as a method of risk transfer."
Willis Re has said the ILS market grew US$9.2 billion last year.
Singapore-based Cannock (pictured) added: "The industry needs is a year of 'normality': disciplined, accurate pricing commensurate with the risk and prudent, accurate reserving. Buyer-driven solutions that address real needs and reduce the reliance on price as a point of difference. A willingness to walk away from poorly priced business to allow pricing to correct and exposures to be addressed holistically and not simply have money thrown at them."
Cannock is hoping the market has learned its lesson from previous years, however this remains to be seen.