Selina Lau promoted to HKFI chief executive
January 31 2020 by Andrew Tjaardstra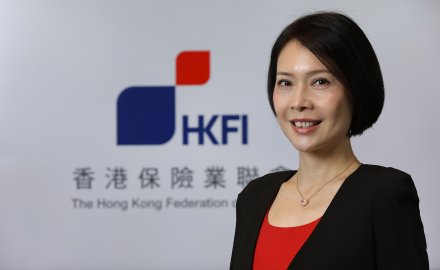 The Hong Kong Federation of Insurers (HKFI) has promoted Selina Lau, HKFI's general manager – communications and committee, to chief executive.
Lau (pictured) originally joined the HKFI in 1997 and starts her new role on February 1. Peter Tam was previously HKFI chief executive until he resigned in July last year.
Lau has been responsible for all internal communications within the HKFI and external engagement with local and overseas stakeholders. In addition she has overseen the operations of close to 40 HKFI committees and spearheaded significant market initiatives.
Praveen Daswani, chairman of the Hong Kong Federation of Insurers, commented: "[Lau] brings with her solid experience and broad spectrum of knowledge of the industry. We are confident of her ability to lead the HKFI through the major challenges and opportunities ahead and her capability to make a significant contribution to the strategic development of the HKFI."
Lau will work with the HKFI governing committee, the committees of the constituent bodies and the member insurers to promote insurance and help develop the market.
" [The] HKFI is the voice of the industry. It is important for us to continue this role through building and sustaining close relationships with member companies, regulators and various stakeholders," said Eric Hui, deputy chairman of the Hong Kong Federation of Insurers and chief executive for Zurich Hong Kong.