Seizing opportunity
October 26 2018 by Nick Ferguson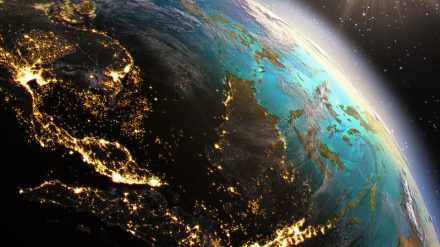 Indonesia and Malaysia offer the best opportunity in the world for property-casualty insurers, after New Zealand, thanks to a desirable mix of profitability, growth potential, and a relatively stable political environment, according to Aon.
The two countries are ranked joint second in Aon's latest Country Opportunity Index, despite vastly different levels of premium growth during the past five years — just 3.3% in Malaysia compared to 12.3% in Indonesia. But both countries have low combined ratios of around 88% and economic growth close to 7%, with relatively low political risk assessments and significant under-insurance.
Looking across Asia Pacific, the top 10 markets generated roughly US$290 billion of gross written premium in 2017, with average growth of 7.5% and an average combined ratio of 97.2%. And, even though 2017 was a tough year in several markets, those statistics are almost identical to the five-year trend.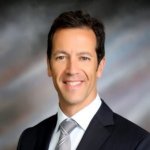 "We're seeing strong organic growth in a number of territories across the region," says George Attard, chief executive of Aon Benfield Asia (pictured), who notes that India, China and Indonesia all have five-year annualised growth rates of more than 10% — among the fastest-growing markets anywhere in the world."
However, while India and China (and most of the other high-growth markets) are characterised by high costs and big loss ratios, Indonesia is profitable in underwriting terms. But as Malaysia demonstrates, growth is not the only driver of opportunity.
"It's interesting to look at trends in the economic environment and government policy, particularly around infrastructure," says Attard. "We're seeing emerging opportunities in property because of investment in infrastructure and the requirement for risk management and risk transfer expertise."
In China, where combined ratios are being driven higher by rising expenses, there is optimism that investment through the Belt and Road initiative will spur growth in the sector.
New products are another source of optimism about the opportunity available in the region, according to Attard. "There's a number of new products providing growth opportunities across the region," he says. "Cyber is one example. It's gaining traction in the region, particularly in the developed economies, and governments are considering and introducing cyber breach reporting requirements, which as we've seen in other regions, has tended to be the catalyst to drive penetration. We also see opportunities in specialty casualty and health."
Such developments demonstrate how regulation can be a catalyst to development, rather than just as an additional cost to the industry. Attard points to escalating minimum capital requirements in Nepal, Pakistan and the Philippines, and detariffication of the motor business in China and Malaysia as other examples of how regulators are creating a more competitive, sustainable environment that is increasing the attractiveness of these markets.
Upgraded risk-based capital rules in Hong Kong, the Philippines, Thailand and Singapore are also creating greater awareness of risk mitigation and management, particularly around catastrophe protection requirements.
Some regulators in the region are also being proactive in pushing technological developments and looking at how innovations are affecting the industry — and facilitating the creation of new solutions through regulatory sandboxes, which have been rolled out in Singapore, Hong Kong, Thailand and elsewhere.
"There's significant activity in the regulatory space," says Attard. "Some of it reflects increased investment from insurers in terms of resourcing, outsourcing and consulting to support the implementation of these initiatives, but also creating broader opportunities for the industry as well."
Exploiting the potential opportunity in the region is not without its challenges. A lack of consistent and high-quality data has been cited in the past as an obstacle to certain types of innovation and the development of alternative capital, but Attard sees this as changing.
"Data has improved dramatically," he says. "The regulators and the rating agencies are looking for more transparency and we continue to invest significantly in demonstrating the impact of quality data and how that facilitates understanding, mitigating and transferring risk to meet their strategic risk and capital objectives."
The region's intense price competition poses another challenge. There is plenty of growth, but as the high combined ratios in China and India demonstrate, it can be tough to profit from it. This competitive environment can make it difficult to build long-term relationships with clients.
The way that insurers can tackle them is through investment into people and talent, bringing new expertise into Asia, and then also building up local talent development. This will help to unlock opportunities as insurance penetration increases, infrastructure investment continues and societies urbanise further.
"We're optimistic about the sector in Asia and see plenty of opportunity for growth," Attard concludes.