Sedgwick's James Ong on claims handling in Asia
March 17 2020 by Andrew Tjaardstra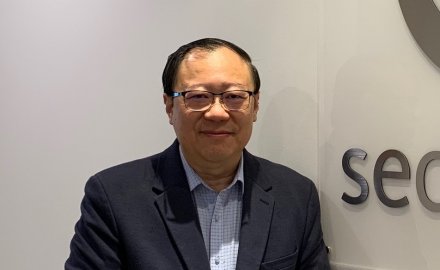 James Ong joined Sedgwick as chief executive for Asia in May 2019.
Singapore-based Ong was previously managing director and chief executive of Kuala Lumpur-based loss adjusters Maphilindo International which was subsequently acquired by Sedgwick; he is specialised in handling large and complex losses.
He oversees a team of approximately 800 colleagues across the countries of: China, Guam, Hong Kong, Indonesia, Japan, Korea, Malaysia, Philippines, Singapore, Thailand, Taiwan and Vietnam.
InsuranceAsia News (IAN): Where is the demand for loss adjusting services coming from in Asia?
Ong: We see demand for loss adjusting services across all countries in Asia — and the demand is growing. The region is such a diverse geography and there are a few distinct parts. Each of these have slightly different demands for loss adjusting services.
North Asia (China, Hong Kong, Taiwan) has strong domestic markets, motor claims, retail and commercial claims. Major complex losses and construction related claims involve major international insurers and reinsurers.
East Asia (Japan, Philippines, South Korea) also has strong markets involving domestic, motor and commercial claims. These markets suffer frequent cat losses and major complex losses involving major international insurers and reinsurers.
South-East Asia (Indochina, Indonesia, Malaysia, Singapore and Thailand), except for Malaysia and Singapore, are developing markets. We see mainly small domestic household, motor and commercial claims with construction and major property losses involving regional reinsurers based in Singapore. Malaysia and Singapore are matured markets with strong domestic claims and major and complex losses.
The Indian continent (India, Pakistan and Sri Lanka) markets are large domestic markets with strong local insurers and some joint ventures with international insurers. Demand is in respect of domestic claims, TPA and the occasional major complex losses.
The loss adjusting players in Asia comprises of a mix of international players and domestic local loss adjusters. In general, the Asian markets have local loss adjusters servicing the local market. The demand for specialised high-end loss adjusting services is provided by international loss adjusters operating within the Asian market.
The Covid-19 pandemic has dampened economic activity in Asia, especially in China. This will no doubt have a knock-on effect on the demand for the services of loss adjusters. The hope is that the epidemic will end by the middle of the year.
However, the current prolonged interruptions to economic activities have given rise to additional demands for specialised loss adjusting services around the expected rise in business interruption and/or contingent business interruption losses caused by the Covid-19.
Plant closures, hotel closures or interruptions, travel and airline industry interruptions are examples of areas of claims which will potentially add demand for loss adjusting services during this period.
IAN: How has commercial claims handling been changing in Asia over the last few years?
Ong: Commercial claims handling has been changing in many ways. Insurers are demanding a more streamlined, simplified as well as consistent and standardised services from loss adjusters. Insurers have now introduced service level commitments to their customers and expect their loss adjusters to deliver to their standards.
There is strong pressure to digitise claims services and the use of technology in the handling of commercial claims. Loss adjusters in Asia report that there is overall pressure to reduce loss adjusting fees in commercial claims handling. To maintain loss adjusting fees, loss adjusters must demonstrate that they can add value to the claims process and bring on digital initiatives to enhance their processes.
IAN: In which ways would you like to see the market improve their claims handling?
Ong: Consumers today demand speed and convenience in everything they do or want. This includes expectations that their insurance claims will be handled expeditiously and seamlessly. Traditional methods of handling claims are now no longer acceptable.
The market has to respond to the changing needs of consumers or policyholders. Digital strategies, customer service initiatives and fast-tracked claims services are today becoming the norm. To further meet consumer demands for the future, insurers are investing heavily into big data analytics and artificial intelligence to ensure more seamless and satisfying customer experience.
Loss adjusters have to up their game to meet these future expectations and this means more investment into people and technology.
IAN: Sedgwick has been on a fast expansion plan in Asia over the last 18 months – how is this progressing?
Ong: Sedgwick plans to be the number one loss adjuster in Asia. Over the last 18 months Sedgwick made two major acquisitions in 2019 — Insight Adjusters in Singapore and Maphilindo International in Malaysia.
Over the next 18 months Sedgwick is planning further acquisitions and entering into strategic alliances across Asia to achieve their ambitions. The existing operations of Sedgwick in Asia is undergoing transformation and digitsation — of processes and systems.