Sedgwick: Simplifying major and complex loss
October 6 2022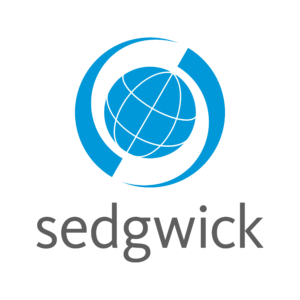 Handling major and complex loss (MCL) is a vital part of the claims and insurance industry today and is a category of claim that is constantly changing and evolving as external factors shape the market.
Looking forward, we expect MCL claims to grow in number and complexity as we enter a period likely to be impacted by global supply chain issues, which as we have seen, have affected those in the manufacturing and wholesale trade industries greatly, as well as inflationary pressure on markets, which has sparked a generational cost-of-living crisis.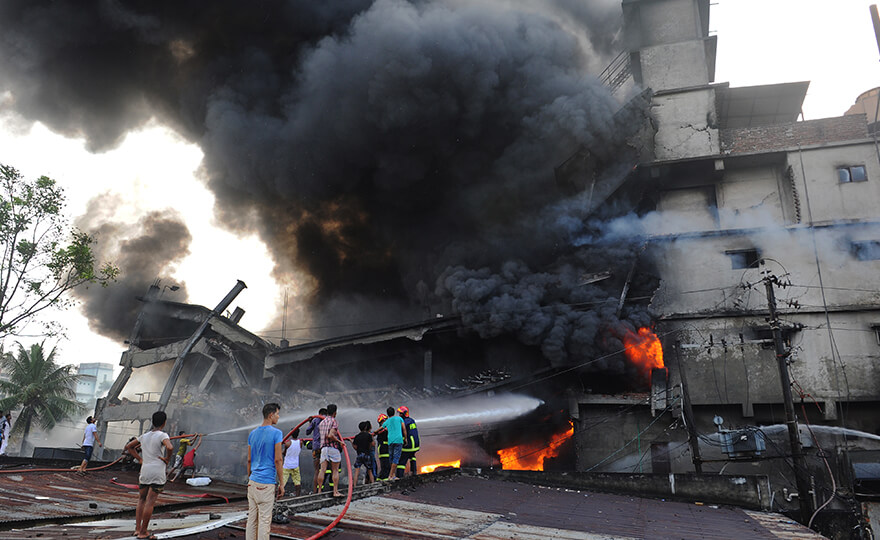 Geopolitical unpredictability, like the war in Ukraine and increasing environmental damage causing natural catastrophes will all also likely see increase in both volume and complexity. It is therefore of vital importance that the industry responds by prioritising the development of its MCL adjusting services, personnel and technology.
The Covid-19 pandemic brought about change to claims inspections as it could no longer be done in person, posing significant challenges to our ability to outline the extent of policy cover, identify areas of issues with claims and provide the insured with the necessary assistance. The whole process has adapted to tackle these challenges, meetings went virtual, and processes became more streamlined, speeding up the pace at which claims could take place. While we are returning to an environment  that resembles the pre-pandemic model of working, this focus on innovation within the claims industry, and more specifically, MCL should not be halted as we have seen a great deal of value added to claims managers services, benefiting both insurers and the insured.
At Sedgwick, for example, we made use of the clarity connect tool, which allows us to remotely visit sites and engage with various experts required in order to carry out the MCL process remotely, this is just one example of how we have adapted to suit the changing nature of work.
My role at Sedgwick requires me to oversee our MCL operations in a large market that presents unique challenges with each claim. Sedgwick in Asia covers agriculture, cyber and technology, construction, engineering, environmental, product liability and recall, renewable energy to name a few sectors. We manage to deliver our top-of-the-line service solutions across the region through a commitment to evolving with the industry, as well as utilising our deep sector expertise and a commitment to delivering consistently high-quality client service, enabling us to build a trusted MCL solutions operation in the region.
Technology driven solutions
I have already made a point about our need to focus on technology, innovation and engineering in MCL and touched on one of the ways Sedgwick has introduced technology enabled solutions to better serve client's needs. This has been paramount to our business strategy in Asia. However, by focusing on some of our initiatives in greater detail we can better understand their value. Apart from our remote digital claims service that has allowed us to adapt to the pandemic, we have also, in the last year, launched the user friendly "Smart․ly" solution that works as a digital claims reporting platform enabling claimants to deliver fast and timely claim notifications to all relevant stakeholders and insurers in the process. This is a good example of how we have managed to streamline the service, the FNOL (First Notification of Loss), and developed it onto an e-FNOL, minimising response time, saving cost and improving our overall offering to the client base.
While digitising parts of our service has been a key aspect of our progress, some of which has been more physically tangible. The roll out of drone technology has proven extremely valuable in the advancement of handling MCL. It has allowed us to conduct remote claims investigations more accurately as part of our natural disaster response and situations where aerial photography is needed, allowing us to further expand our offering to client's needs, regardless of the situation.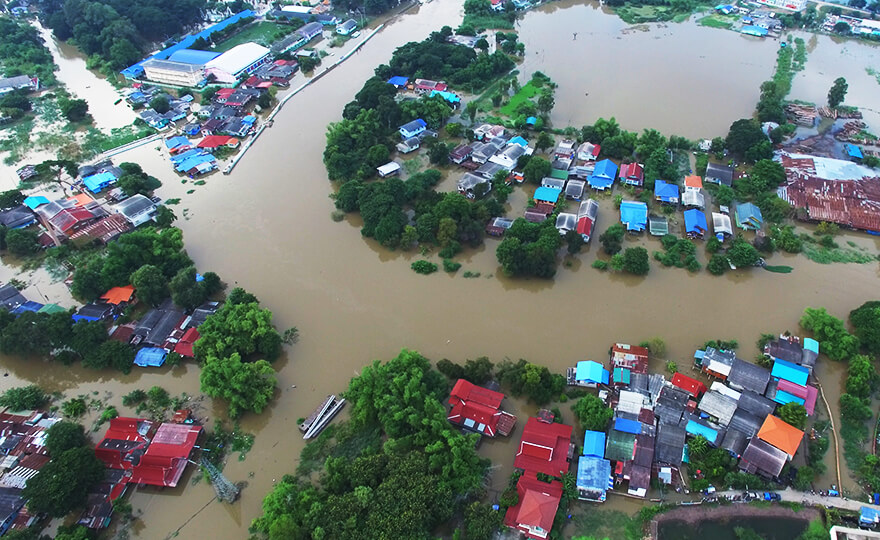 In an increasingly unpredictable claims environment, embracing the possibilities offered by artificial intelligence (AI) and technology has also helped us face the added complexity of claims facing the market. This matched with the commitment to our own staff allows our specialty MCL department to continue to provide unparalleled service.
Deep sector expertise
Whilst innovation is a key element of our operation, we believe that at the core of a business's success remains the expertise and diversity of talent in its workforce. Sedgwick operates across nine territories in Asia, each of which with its own unique environment and culture requires a tailored approach to handling major complex losses. Whatever the specialist and the type of loss, our standards are consistent and our expertise is unmatched.
The technical skills required to manage MCL must be of the highest standard in order to build and maintain trust with clients, policyholders, insurers, reinsurers and brokers. Every step of the claim must be executed with forensic excellence and this is where investment of time and resources into our team of MCL adjusters and experts must run alongside a commitment to driving the business forward through technological innovation and advancement.
Apart from our operations across nine regions in Asia, we believe one of our key components is our ability to deal with an extremely wide variety of MCL. As Asia is a developing region, we are likely to see a steady increase in MCL work from a growing list of different areas, ranging from environmental damage, global supply chain and infrastructure development issues. The future will require more complex and technological solutions, contributing to a greater need for expansive claims expertise. The technological adaptability must be reflected in the workforce in order to keep up with the constantly developing state of the market.
Concluding thoughts
Much has already been made of the increasingly complicated world that we as businesses and our clients find ourselves operating in. Uncertainty looks set to persist and risk will inevitably become harder to manage. However, we can also see that during these uncertain times, the opportunity to innovate and develop also emerges. If we continue to take the approach of investing in our skilled teams throughout the region as well as implementing AI and technology into our operations, plus maintaining excellent and diverse standards of MCL management, we are confident we can continue to match the unpredictable and challenging nature of the loss adjusting sector.
Nigel Cook

Head of Major Complex Loss – Asia, Sedgwick

Mobile: +65 9179 8189
Email: [email protected]
Partner Content
Asia's insurance market needs to embrace digital and data capabilities to improve client satisfaction.

Innovation and expertise are key to (re)insuring the country's ambitious transition-to-renewables story.

Underwriter Victoria Soo and Senior Risk Analyst Daryl Soh on how credit insurance helps finance infrastructure projects and other ESG investments.