Sedgwick Brand Protection: Resolving Crises in the Evolving Risk Landscape
March 19 2021

Mike Malaure – Sedgwick | brand protection
Getting your products to market is challenging enough, but once there, 'in-market' risks and challenges increase exponentially.  Defective or misfunctioning products can not only let down customers, they can also pose serious safety risks, leading to significant financial and reputational damage.  Unfortunately, many businesses do not sufficiently prepare for such incidents, or have the capabilities to react quickly and effectively — including ensuring appropriate insurance cover is in place.
In-market risks and pressures growing
As the regulatory landscape becomes more robust, supply chains grow more complex and customers' expectations increase, companies need to better manage risks, minimize impacts and protect ongoing value.  Brand and reputation are the most valuable and vulnerable assets a business owns.  Brands embody and encapsulate everything a business does, and its customers expect.  With the growing value of brands comes an increased need to protect the company from the legal, financial, operational and marketing impacts arising from in-market incidents and crises —ranging from product recalls to marketplace remediations.
Recalls: When a product's safety comes into question, time is everything – particularly in the digital age when information and misinformation spread rapidly. Decisions need to be made quickly, but ill-judged ones can add cost and damage your reputation.  Although recall frequency can fluctuate year-on-year and by industry sector, there has been a steady rise in activity over time (~10% CAGR).  Effective recall preparation involves turning 'best practice' into strategies, plans, processes and systems to ensure there are the remediation capabilities ready to efficiently and effectively deliver the results required.  The notification, retrieval, processing, storage and disposal of a recalled product is a  complex undertaking that requires effective risk management to minimize impacts and protect business / market value.  The biggest costs of a recall claim are typically business interruption, resolution costs and loss of sales, both from the recall itself and any long-lasting reputational damage.
Remediation: Improving, fixing, or withdrawing products that are in-market is no simple matter, but it is increasingly required.  Nothing says more about a company's commitment to its customers than its efforts to uphold promises of safety, quality, and service.  In-market remediation can range from on-site inspections, repairs, product modifications, updates, upgrades, labelling changes, recycling and disposal.  That's why companies are often remembered more for how they handle an in-market challenge than for the problem itself.
Retention: Customer and partner relationships underpin your company's most vulnerable and valuable assets: reputation and brand. Engaged in the right way, partners are more likely to invest in and promote your products, and customers are more likely to repeat buy and recommend your brand to others.  Indeed, whilst it is generally accepted that it costs at least 5x more to secure a new customer or partner than retain an existing one, retention value is significantly greater than this when lifetime value is considered.  Indeed, research done by Frederick Reichheld of Bain & Company (the inventor of the Net Promoter Score) showed increasing customer retention rates by 5% can increase profits by more than 25%.
Impact of COVID
The pandemic has encouraged a 'digital first' and 'direct-to-consumer' mindset across the world.  It has forced us all to find new ways of interacting, working and living.  It has also shown us our strengths and highlighted our weaknesses. It has set us new challenges, not the least of which is to the search for effective vaccinations and more effective medical treatments.
The increasing use of digital technology in medical devices and consumer electronics continue to drive up both recall rates (@~10% CAGR) and claim complexity. In addition,  the increased use of more integrated components (connected through sensors and embedded software) creates additional exposures and split liabilities in the value chain.
In addition, a new generation of disruptive brands is shaking up the retail market: direct-to-consumer (D2C) e-commerce companies that build, market, sell and ship their products themselves without relying on traditional intermediaries or stores.  The explosion of new direct-to-consumer companies is transforming how people shop. In the process, these brands are radically changing consumer preferences and expectations — they are rethinking not just the product, but the entire retail model.
Outlook
While advancements in technology will increase product complexity and create new risks and claims scenarios for manufacturers and insurers, it also improves our ability to manage risks and resolve incidents arising from these changes.  A clear example of this can be seen in the continued move towards electric cars. With increasing government focus on climate change and growing consumer demand, the number of electric cars could reach 100 million by 2030 according to the International Energy Agency, compared with just 7 million today.  With this transition comes a host of risks, including potential defect and performance issues; more complex and costly repairs; new fire and cyber threats; and even reputational issues around sustainable sourcing and the disposal of critical components and raw materials for batteries.  In addition, the increasing complexity of supply chains and the use of new technology will have a strong impact on product liability insurance throughout the value chain.
Conclusion
Recall and remediation programs are complex and can have serious consequences if mismanaged. The initiation of a program is not the time to learn about the many communication, logistical and compliance challenges in play.  With 80% of customers citing speed, convenience, knowledgeable help and friendly service as the most important elements of a positive experience, getting customer and partner services right is key to higher retention rates and referrals that will drive up your bottom line and the reputation of your brand.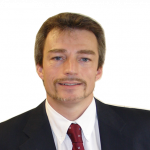 Mike Malaure | Managing Director – International
Sedgwick | brand protection
MOBILE  +44 (0) 7931 752137 | EMAIL [email protected]
Partner Content
Insurers consider potential solutions in response to the shifting regulatory environment for Asia's insurance industry.

Insurance CEOs are confident digital investment can fuel growth despite a prolonged Covid-19 recovery.

The disaster has been a wake up call to risk modellers as climate change hovers over the horizon.