Crawford's Reichelt steps up as Campbell-Pitt leaves
June 17 2020 by Andrew Tjaardstra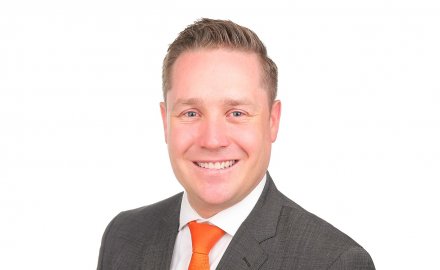 InsuranceAsia News understands that Mike Campbell-Pitt, former chief executive Asia at Crawford, and most recently the loss adjuster's chief technical officer for Asia and Hong Kong leader, has left the company after almost 20 years.
As a result, Singapore-based Scott Reichelt, head of Crawford Global Technical Services (GTS) and Crawford Forensic Accounting Services in Asia, will also become chief technical officer, Crawford Asia.
Reichelt (pictured), who has over 10 years experience at firm in Asia Pacific, will report to Singapore-based Veronica Grigg, Crawford's Asia president – who took up the role in April.
Grigg commented: "[Reichelt's] expertise coupled with his strong leadership capabilities will help us build a dynamic client led business and ensure we continue to strengthen the breadth of technical capabilities we offer to our clients as we restore and enhance lives, businesses and communities."
Taking on the HK leadership role, Nigel Taylor, operations director and head of business development Asia, has become interim country manager, Crawford Hong Kong.
As interim country manager, Taylor will be responsible for managing all of Crawford's activities across Hong Kong and will also report to Grigg. The loss adjuster is actively recruiting to fill the role full time.
Grigg said: "Working in Hong Kong for over 10 years, [Taylor] has an unparalleled understanding of the unique claim demands of the region and has also been responsible for the successful implementation of a number of claims operations."
InsuranceAsia News (IAN) understands Campbell-Pitt, who is based in Hong Kong, resigned from the company and IAN has reached out to him for comment. Crawford also saw another long standing exec in Hong Kong leave recently after Amen Chiu joined rival Sedgwick.
Meanwhile Crawford has recently partially reduced its operations in the region through the sale of its 51% stake in Lloyd Warwick International (LWI) to McLarens. London-headquartered specialist adjuster LWI had nine people across offices in Perth, Singapore and Sydney.