Scor's majority Asia book grew 5.7% at April renewals
April 23 2020 by Yvonne Lau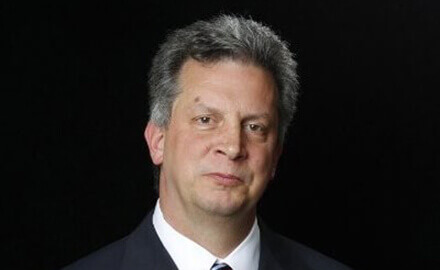 Paris-headquartered Scor has announced its April renewal results – highlighting a 5.7% growth to €504 million (US$547 million) for their portfolio in which Asia is the predominant region.
They also achieved a 6.6% overall increase in pricing.
57% of Scor's portfolio is represented by Asia Pacific as of April 1 2020, with Japan and India as their two key markets.
In Japan, Scor Global P&C generated a 5.4% growth, through the firm's long-term strategy to reinsurance buying and balanced partnerships. This growth also enabled a "significant payback of 2018 and 2019 nat cat losses," said an official statement.
The release added that the company achieved its objective to "secure price increases and incremental profitable cessions, while partially redeploying capacity from lower to higher layers following two years characterised by major cat impacts."
Jean-Paul Conoscente, chief executive of Scor Global P&C, commented: "Japan is a good illustration of our strategic approach. We achieved [this growth] as the evolution in property catastrophe premium linked to the remodeling of our portfolio with reduced exposure to lower frequency events was more than compensated through growth in other lines of business."
In India, Scor Global P&C took advantage of local market conditions and its built local infrastructure to generate a 30% premium increase. The French reinsurer noted that "agriculture renewals where Scor builds on strong fundamentals are still underway."
Looking at specialty lines, continued market is materialising, says Scor, across most lines of businesses and geographies with rates significantly moving upwards. In its US book, the firm saw a "slight premium decrease" as they did not "renew or decrease its shares on treaties which did not meet profitability targets."
Conoscente (pictured) added: "During the April renewals, [we] continued to demonstrate discipline in [our] underwriting approach, with a focus on both rate adequacy and prudent management of our exposures. We achieved positive results overall, recording strong growth in markets and segments where rates and terms & conditions were in line with our targets, and foregoing incremental business opportunities where we felt conditions for profitable growth were not met."
Despite global economic conditions Scor reaffirmed that their business continuity plan has been wholly implemented – meaning a resilient operational model and ability to generate cash flow in this environment.
At the January 1 renewals, Scor underwent "portfolio management" in China, cutting premiums 27% to €279 million (US$307 million) from €381 million (US$419 million) the previous year; this contributed to Scor cutting its global book by 4.7% which took some analysts by surprise. Excluding China, the Asia Pacific premium book declined 3% to €189 million (US$208 million).