Scor further divests from coal with UN asset pledge
May 28 2020 by Andrew Tjaardstra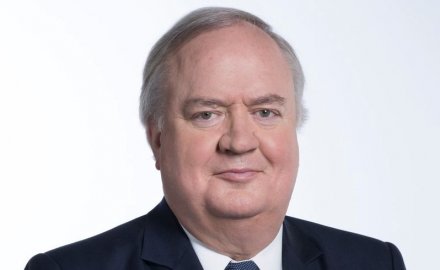 Scor has joined the UN's Net-Zero Asset Owner Alliance bringing the membership to 24 which control assets over US$4.6 trillion.
Launched last September during the United Nations Climate Action Summit, the Net-Zero Asset Owner Alliance aims to bring together investors who are committed to transitioning their investment portfolios to carbon neutrality by 2050.
The alliance's action focuses on implementing the Paris Agreement, the main goal of which is to limit the rise in global average temperatures to 1.5°C from the the beginning of the industrial era.
The reinsurer said its previous target of disposing securities from companies generating more than 30% of their revenue from coal has been met and that Scor has now reduced this threshold to 10%. Scor also announced it will not invest in companies developing in new coal-related projects ( for example: mines, plants, power stations or infrastructure projected).
Its investments will also divest from utility companies for which coal represents more than 10% of their power production. The group also aims to divest from companies generating part of their revenue from thermal coal; it has set 2030 as the target for OECD and EU countries, and 2040 for the rest of the world.
Denis Kessler, chairman and chief executive of Scor, commented: "As a tier 1 global reinsurer, Scor has a longstanding commitment to fighting climate change over the long term."
Kessler (pictured) added: "Protecting people and property from natural catastrophes and encouraging sustainable development, particularly in a context of intensified climate risk and increased extreme events, are integral parts of the group's mission."
The firm's "Quantum Leap" strategic plan said it wants to make its investment portfolio carbon neutral by 2050.
Speaking at the Rendez-Vous 2019, Kessler said: "No-one can deny temperatures are rising. There has been a sharp increase in temperatures and 16 of the 17 warmest years on record have been since 2001. Snow is melting earlier [in the year] around the world and glaciers are being lost."
He stressed: "We have to find a solution for the current [amount of] emissions. Unless we can, it is going to cause significant issues for the industry. It will affect both investment and liabilities. There are physical risks such as property and infrastructure; transition risks such as a low carbon economy; and liability risks such as litigation actions – D&O, PI and third party environmental."