Samengo-Turner to lead GC's global fac team from London
October 18 2019 by Andrew Tjaardstra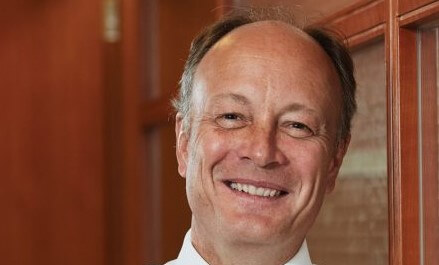 Guy Carpenter has appointed Dominic Samengo-Turner, head of Marsh JLT Specialty Asia and former chief executive of JLT Asia, to the new role of global facultative leader.
From January 1, Samengo-Turner (pictured) will become responsible for creating and sharing best practices, driving facultative-related investments, strategic hiring and overseeing Guy Carpenter's network business.
Moving from Hong Kong to London, he will report to John Trace, Guy Carpenter's chief executive, North America, with accountability to James Nash, chief executive international.
Paul Summers, previously head of international facultative, left the reinsurance broker for a similar role at start-up at McGill & Partners within the last month.
Peter Hearn, president and chief executive, Guy Carpenter, said: "In this role, [Samengo-Turner] will help bring increased collaboration to our already successful regional practices. This is an opportunity to further enhance our facultative operations, bringing increased knowledge sharing and consistent standards of excellence to our clients."
As a result, Simon Delchar, deputy head of Marsh JLT Specialty, will assume the position of head of Marsh JLT Specialty, Asia in succession to Samengo-Turner with effect from January 1.
Delchar brings 30 years of experience to the role, having previously held senior leadership positions at JLT, Marsh and Alexander Howden; he will report to Lucy Clarke, president, Marsh JLT Specialty and David Jacob, chief executive, Marsh Asia and will remain based in Singapore.
Delchar will have oversight of Marsh JLT Specialty's energy, credit, marine, financial and professional, private equity and M&A (PEMA), construction, and aviation for the region.