Risks rising from clean energy boom in China
May 20 2019 by InsuranceAsia News Staff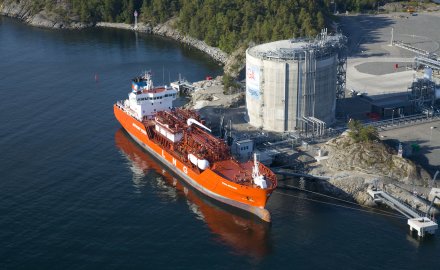 The demand for clean energy such as liquid natural gas (LNG) in China is bringing in risks that need urgent review, it emerged at a Willis Towers Watson Energy Conference in Shenzhen last week.
In 2018, encouraged by the government, China's LNG imports reached 53 million tons, with a 40% year-on-year increase, making China the world's second largest importer after Japan. With the trend towards clean and low-carbon energy continuing, China may become the largest importer by the end of this year.
To be less reliant on imports China will need to increase its efforts in natural gas resource investment and infrastructure construction. Chinese companies need to identify the risks from project feasibility to operation.
In addition, the conference examined the Belt and Road project, which will bring both overseas investment opportunities and risks for Chinese companies. Recent developments in geopolitics have impacted companies investing overseas, with major losses that have sometimes attracted widespread attention.
Wise Xu, head of corporate risk and broking in China for Willis Towers Watson, said: "With the [Belt and Road] progressing, risks faced by Chinese companies in the process of going global are diversified and transforming. Companies are seeking more knowledge to understand the evolving risk, and effective risk management tools that can help them manage and mitigate their risks."
"These have presented new requirements and adjustments for the energy insurance market. In this changing business environment, we are supporting Chinese energy companies, petroleum engineering and drilling service enterprises with innovative solutions to turn these risks into opportunities."
Since the implementation of the Belt and Road in the past six years, Chinese companies have directly invested more than US$90 billion in countries along the route, including a large number of energy infrastructure construction projects.
There are challenges arising from geopolitcial tensions, project construction and operation of Chinese firms and issues faced by overseas employees and counter-measures that can be taken.