Rising premiums are inevitable: Tokio Marine's Komiya
January 9 2020 by Yvonne Lau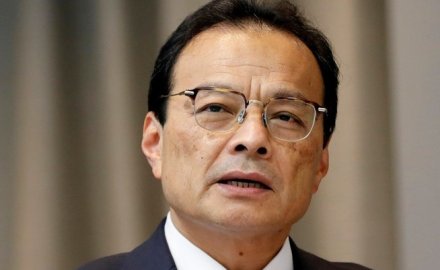 Satoru Komiya, president of Japan's Tokio Marine, recently commented that rising premiums are inevitable — and that the company will raise premiums sometime this year, according to a Japan News report.
"We'll ask for premiums that match the reality of the risk in order to cover natural disasters," said Komiya (pictured). He noted that any premium rate hikes will have followed from Japan's recent years of natural catastrophes.
Komiya also noted that Tokio Marine will raise premiums sometime in 2020, after the month of April. This decision follows the General Insurance Rating Organisation of Japan's (GIAJ) raising of premium reference rates for individual policyholders by 4.9% in October of last year. GIAJ's raised rates in the aftermath of Japan's torrential rains in 2018, amongst other natural disasters.
There will be an immediate increase in premiums for fire insurance products, which means assistance for policyholders recovering from natural catastrophe damage. Tokio Marine's strong motor business has helped offset its fire insurance losses.
Further premium hikes may also be coming. Komiya added: "The reference rates don't reflect data for 2019 [disasters]. Damage in time of disaster is becoming larger due to the aging of buildings."
The company's US$3.1 billion acquisition of Pure Group late last year means enhanced capability to tackle disaster losses by diversifying their business risks.