Richard Milner to oversee Aspen Re's Asia Pacific arm
February 18 2020 by Andrew Tjaardstra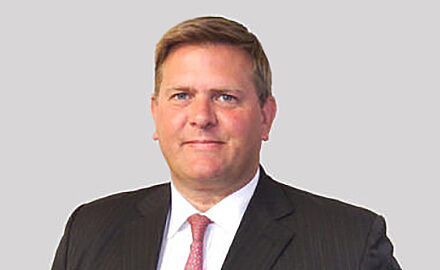 Aspen has appointed Richard Milner to the new role of senior managing director, Aspen Re International.
The London based role, which includes Asia Pacific, starts tomorrow on February 19.
Philip Hough was previously managing director Asia Pacific at Aspen Re before being promoted to global head of property last summer. Hough was replaced by Soon Keen Lee as head of Asia and property treaty Asia Pacific.
Milner (pictured) has more than 20 years of senior experience across global re markets.
He was most recently chief executive at Vibe Re, where he helped bring together the existing Syndicate Holding Corp reinsurance business under one brand. Vibe Re used Syndicate 5678 at Lloyd's before it was placed into run-off in December.
Milner has also served in senior positions at Axis, including president and chief underwriting officer, Axis Re London, head of global business development, Axis Re, and president and chief underwriting officer, Axis Re Asia Pacific.
Antoine Bdabouni has also been appointed as Aspen Re's head of Middle East and Africa; Bdabouni will be based in Zurich. Bdabouni was previously global multi-line insurance and reinsurance business development manager at Gulf Insurance and Reinsurance. He has also held senior roles at Marsh and McLennan in the Middle East and North Africa, and was previously head of Guy Carpenter in Dubai.
Mark Cloutier, executive chairman and group chief executive at Aspen, commented: "These appointments are confirmation of the industry-leading talent that Aspen continues to attract. [Milner] and [Bdabouni] will work closely with the Aspen Re leadership team to maximise value creation in our reinsurance franchise for long-term, sustainable profitability."