Allianz and MSIG interested in AmGeneral: report
December 5 2018 by InsuranceAsia News Staff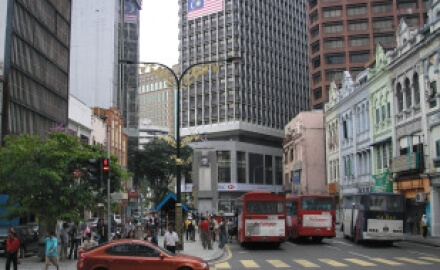 Allianz Malaysia and Mitsui Sumitomo Insurance have been shortlisted to proceed to the next round of bidding for AmGeneral Insurance, in a deal that could value the P&C insurer at around M$3.3 billion (US$800 million), according to Bloomberg.
Any acquirer would need approval from the Malaysian central bank, Bank Negara, before formally entering negotiations with AmGeneral's owners. AMMB Holdings owns 51% of AmGeneral, while Insurance Australia Group (IAG) holds the remainder.
A deal may include a bancassurance agreement, which would give the right to distribute insurance products through AMMB's branch network. None of the firms involved have commented on the story.
AmGeneral is the second-largest motor insurer in Malaysia with a market share of 15% and is ranked fifth overall in the Malaysian general insurance market as of the first half of 2018. In the the financial year ending March 2018, the insurer controlled gross written premiums of M$1.52 billion (US$365 million) and made M$255.5 million in profit.
IAG has been on the retreat from the Asian insurance market this year.
Tokio Marine & Nichido Fire Insurance is buying IAG's operations in Indonesia, Thailand and Vietnam. The Japanese property-casualty insurer is A$525 million (US$390 million) for IAG's 98.6% interest in Safety Insurance in Thailand and its 80% holding in Asuransi Parolamas in Indonesia.
In a separate transaction, Tokio Marine bought IAG's 73.07% interest in AAA Assurance in Vietnam for an undisclosed sum.