Reinsurers must innovate
September 6 2019 by Nick Ferguson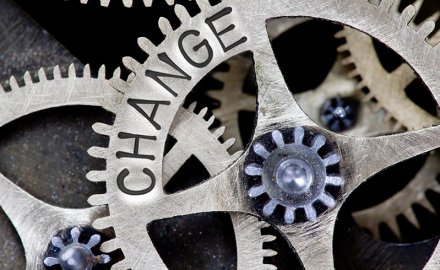 As a new decade approaches, reinsurers face some seminal challenges and have a series of tough questions to answer as they confront secular changes within the sector.
Capital remains abundant, commoditisation will continue, reinsurance buying will become more centralised, brokers will consolidate further and growth opportunities will be limited, says S&P Global Ratings in a report published this week.
"Are reinsurers complacent in their centuries-old industry and stuck in their old ways of doing business?" asks S&P in the report, lead-authored by analyst Taoufik Gharib. "Do reinsurance prices react only to natural catastrophe insured losses and adverse reserve developments? Are reinsurers sitting on their hands awaiting external forces of change or are they self-critical enough to initiate change from within?"
Recent scrutiny of the workplace culture at Lloyd's hardly suggests an industry capable of self-criticism or self-directed modernisation.
However, tradition has served the industry reasonably well so far — on the balance sheet at least. Reinsurers remain well capitalised, relatively disciplined in their underwriting and risk management, and they are at last starting to benefit from improving prices.
The June and July renewals were generally positive for reinsurers, and S&P sees positive pricing momentum heading into 2020, leading to an upward revision to earnings forecasts and an expected combined ratio of 95% to 98% and a return on equity of 7% to 9%. The industry didn't earn its cost of capital during the past two years, but "2019 looks somewhat more promising," says Gharib.
So the outlook remains stable for now, but sitting tight and hoping for prices to rise may not be a sustainable approach going forward. With continued geopolitical tensions and the prospects of a recession in the US, a brief pricing respite is not a magic bullet to fix what ails the sector.
While media scrutiny is providing external impetus for a more professional working environment at Lloyd's, the weak profits of the past couple of years have done the same on the business side, with companies being forced to look much more closely at their operations and business models — and that should continue despite the brighter outlook on pricing.
Indeed, with investment returns likely to suffer as interest rates head back down again, underwriting will be more important than ever.
In the past, the fundamental profitability of the US property-catastrophe market subsidised other lines that were unprofitable but were nevertheless considered important given future growth potential or for other strategic or relationship reasons — particularly in Asia. But these nice-to-have operations are increasingly being ditched.
Just this week, ArgoGlobal said that it would exit Syndicate 1200 underwriting operations in Asia and most of its hull underwriting business within the syndicate as part of an effort to improve profitability and enhance shareholder value.
"We're executing this through underwriting actions, increased rates and a focus on digital technology to improve underwriting margins," said Matt Harris, ArgoGlobal's group head of international operations. "Syndicate 1200's Asia business recently recorded combined ratios are unsustainable and, whilst we still see growth opportunities in the region, we need to prioritise our efforts on profitable growth in other markets."
Another consequence of falling interest rates may be a resurgence of alternative capital. Growth has slowed recently amid the losses and trapped capital of the past the couple of years, but there are signs that activity is building once again.
Aon reports that alternative capital declined 4% or US$4 billion to US$93 billion during the first quarter of 2019, but the sector is also maturing and attracting some significant new participants, such as the world's biggest bond manager Pimco, which entered the insurance-linked securities market earlier this year.
There may have been some bumps in the road, but the supply of capital from non-traditional investors is here to stay. How the reinsurance industry responds will be a key determinant of its success into the 2020s.
"Reinsurers are battling the commoditisation of their business and the rise of alternative capital nibbling at their margins," says Gharib. "In response, they could take a page from the playbook of other disrupted industries to stay relevant and become more innovative."
Unfortunately, a more likely response is that companies will pursue further M&A deals, driving greater convergence of insurance, reinsurance and insurance-linked securities. S&P's Gharib is sceptical of this approach based on the industry's track record, which tells a story of poor execution, cultural clashes, imaginary "cost synergies" and overlapping businesses.
The temptation of M&A is strong and innovation is difficult, but it is clear where the greater rewards lie. This stuff isn't supposed to be easy.