Reinsurers face 'pivotal year'
January 18 2019 by Nick Ferguson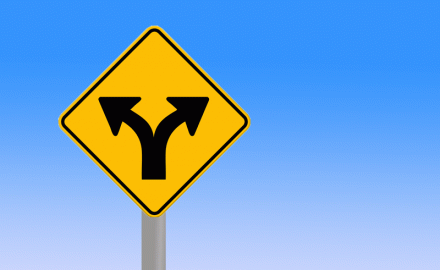 As reinsurance capacity falls and demand rises, some market participants are predicting that 2019 will be a pivotal year for the sector.
Global reinsurance capital fell 2% during the first three quarters of 2018, down to US$595 billion from US$605 billion, while traditional capital saw a decrease of 4%, according to Aon. Meanwhile, reinsurance demand showed slight increases in traditional products and lines driven by regulatory requirements and catastrophe losses in Asia.
The fall in capacity is partly a result of reinsurers withdrawing from certain lines of business in an effort to improve underwriting results in the face of difficult operating conditions.
Lloyd's syndicates, for example, have been under pressure to improve profitability, sometimes at the expense of Asia operations. CNA Hardy closed its Singapore and Shanghai Lloyd's offices related to Syndicate 382 in November, in addition to exiting all property treaty, marine hull and construction/erection all-risk business across the Lloyd's platform. Meanwhile, Tokio Marine Kiln has shut its Hong Kong office.
Such moves have encouraged some in the industry in Asia to see a potential for better conditions in 2019.
"It creates a changing environment," says one reinsurer. "You're reducing supply, so that must drive prices up at some point. But at the very least it will drive discipline into the market. It's not just about increasing premiums — it's about setting sustainable terms, getting the conditions right."
After record global catastrophe losses in 2017, reinsurers were battered once again last year by heavy losses in Asia — in a market that some reinsurance providers see as a diversification play rather than an important strategic territory. Typhoons Jebi and Trami in Japan generated more than US$10 billion in claims payouts, which was a record windstorm loss for the local industry. In addition, there were significant natural catastrophes in Hong Kong and Indonesia.
All of this has contributed to a tough environment for the reinsurance industry in the region. Industry sources say they have seen considerable tightening in the retrocession market since the end of October and expectations are that this will continue.
"There's going to be more pain yet," according to one reinsurer. "It's a slow ship to turn — it doesn't move on a very short time scale, but I think 2019 could be a pivotal year."
Globally, the fall in capital during 2018 was driven in part by rising interest rates and the strengthening US dollar. And while traditional reinsurers continue to feel pain, alternative capital rose 11% to US$99 billion through to September, an increase of US$10 billion.
According to Aon, insured catastrophe losses during the past two years totalled US$230 billion. "While these losses have been well-spread, this is still a substantial burden for the (re)insurance industry to absorb," it says.
The January renewals didn't introduce significant price increases here in Asia, but terms and conditions are shifting in the favour of reinsurers. Will 2019 prove to be a pivotal year? Many reinsurers will be hoping so.