Insurtech shouldn't be stifled: HK's Insurance Authority
November 8 2019 by Yvonne Lau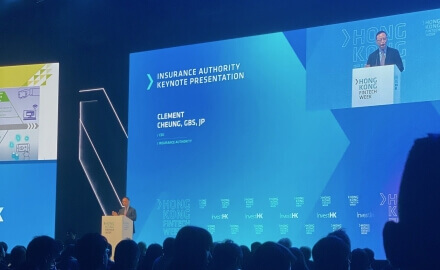 Insurance Authority appears to be encouraging a more light touch approach to insurtech regulation.
Speaking at Hong Kong Fintech Week 2019, Clement Cheung, chief executive of Hong Kong's Insurance Authority, said that the IA hopes to contribute to a fintech ecosystem that supports market players; and a supervisory strategy that minimises the compliance burden and increases regulatory collaboration with all players.
"The IA's objective is to achieve best regulatory and supervisory practices, without losing sight of insurtech facilitation and without stifling market innovation," said Cheung. He noted that regulatory technology should make life easier: "Not just for big insurers, but also for SMEs that need comply with onerous regulatory responsibilities."
Insurtech should be aiming to: provide financial inclusiveness in underserved segments such as low-income communities and new distribution channels; operational efficiency in data, paperless sales and fraud prevention and detection; and flexible, personalised policies in addition to automated claims and underwriting.
Cheung noted the recent market risks and pressures, including over-reliance on specific products or certain market segments, and cost pressures on business lines due to external events of political unrest and typhoon disasters.
Hong Kong's Insurance Authority has supported the development of insurtech through initiatives such as the Fast Track scheme introduced in 2017, which recently granted the city's first general insurance virtual license to Asia Insurance backed Avo.