Capital markets and M&A spark brokers' re growth
February 3 2020 by Andrew Tjaardstra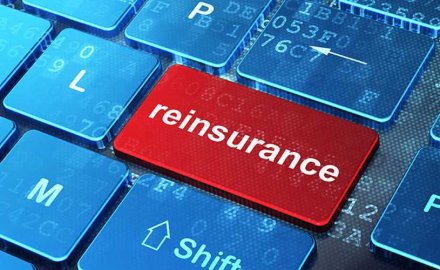 Several global re brokers have reported revenues gaining healthy organic growth in 2019 – particularly over the last quarter.
As insurers rapidly increase their overall books – especially in Asia – and hedging against increasingly volatile nat cats rises up the agenda, brokers are becoming more in demand – with some of the larger re brokers helped by buoyant insurer M&A in the region.
Guy Carpenter, part of Marsh & McLennan, had an impressive Q4 2019 as global revenue climbed 10% to US$152 million on an underlying basis, and overall the broker's revenue was up 5%, excluding JLT Re, for the year when compared with 2018.
Aon's reinsurance division saw organic revenue growth of 17% in Q4 2019 driven by double-digit growth highlighted by continued net new business generation globally and strong growth in catastrophe bonds within capital markets transactions.
Over the year Aon's reinsurance arm contributed US$1.69 billion, up 8% over 2018 reflecting an overall trend by insurers to increase their reinsurance portfolios. Aon Re created a global accident, life and health division last year.
M&A
Last year Guy Carpenter took on JLT Re under its umbrella. The re arm was a major part of the JLT deal for Marsh & McLennan and has helped the broker spread its reach further globally – including in Asia.
Early signs seem positive from the deal and the mergers of offices – for example in Hong Kong and Singapore – have now been complete with the mood swinging from integration to growth.
And earlier this month, Arthur J Gallagher completed the acquisition of 100% of Capsicum Re earlier this month – increasing its stake from 33% at the launch in 2013.
Grahame Chilton, chairman and co-founder of Capsicum Re, commented: "The partnership has delivered almost to the dollar the exact financial forecast of the original business plan."
Last year Aon explored the possibility of buying Willis Towers Watson which would have created an attractive larger re division.
Alternative capital
The alternative capital market has been growing globally which has been helping the likes of specialist divisions Guy Carpenter Securities and Aon Securities.
The catastrophe bond sector has surpassed US$100 billion in cumulative issuance since its inception more than 20 years ago, according to Aon Securities.
This includes more deals for Asia. Aon Securities has helped place Peak Re's first reinsurance sidecar transaction Lion Rock Re II already this year.
Meanwhile, New York-headquartered GC Securities helped placed several deals into Singapore last year including the first ever listing of cat bonds on the Singapore Stock Exchange with the World Bank to help protect the Philippines from nat cats.
David Priebe, chairman of Guy Carpenter, commented: "We hope that this pioneering transaction provides a springboard for greater use of insurance linked securities to close the protection gap in Asia."
Outlook
It has been a strange start to the year with the disruption from the coronavirus, UK's exit from the European Union, a (likely to be) halted impeachment trial in the US and a series of other business disruptions.
According to Euler Hermes, the toll on China's 2020 GDP growth could be as high as 1% this year while the supply chains most affected are chemicals, transport equipment, textile and electronics. The economies most impacted are in Asia are Indonesia, South Korea and Taiwan.
Before the outbreak, in a report on January's renewals, Guy Carpenter's Priebe commented: "The reinsurance market enters 2020 in a solid position with initial analysis of dedicated reinsurance capital up slightly as compared to a year ago, bolstered by mid-single digit growth in rated capital in 2019."
While the coronavirus shouldn't have a huge impact on the purchasing of reinsurance this year it will certainly make business more difficult. However brokers appear confident that 2020 should be another year of growth.