Re-booting Malaysian M&A
August 2 2019 by Nick Ferguson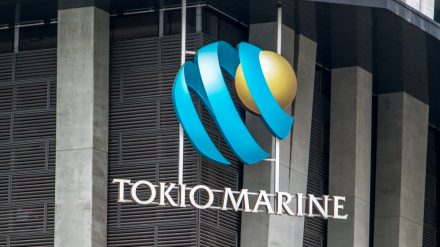 Malaysia's RHB Bank has won approval to sell up to 94.7% of its insurance unit to Tokio Marine, marking the first significant acquisition in the country since the government announced its intention to enforce a 70% foreign ownership cap last year.
RHB told shareholders on July 31 that the central bank has issued a "no objection" letter that gives it a six-month window to negotiate the deal. It will then need separate approval from the finance ministry to finalise the disposal.
The announcement may signal a return to normal business for foreign insurers in Malaysia after a prolonged period of uncertainty. Under the previous administration of Najib Razak, foreign insurers had been told to reduce ownership in their Malaysian units by the end of June last year.
The surprise election victory last May of Mahathir Mohamad's political party, Pakatan Harapan, and the appointment of a new central bank governor raised hopes of a more conciliatory tone, though it soon became clear that divestment remained on the agenda, with a new deadline set for April this year.
However, Great Eastern paved the way for foreign insurers to solve their divestment dilemma when it struck an agreement early this year to contribute M$2 billion (US$485 million) to the government-owned mySalam health insurance scheme, which is aimed at providing coverage to the poorest 40% of Malaysians.
It is expected that most, if not all, foreign insurers subject to the divestment rule are in the process of agreeing similar deals, as none of them complied with the April deadline. To be sure, the central bank no longer seems to be talking about divestment.
"There is no specific broad deadline for [foreign insurers] to reduce their stakes as it will be based on a case-by-case basis, and discussed on a bilateral basis," the central bank told local press in May. "We will study their individual plans and will continue to have ongoing discussions with the foreign insurers."
The mySalam option is clearly attractive. Great Eastern contributed slightly more than double its 2018 Malaysia profits in lieu of divesting 30% of its business in the country. That will pay for five years of premiums for 3.7 million people, providing them with critical illness coverage for 36 defined conditions.
While finance minister Lim Guan Eng has made it clear that the beneficiaries are "not customers of Great Eastern; they're customers of the Malaysian government", the distinction is not very clear. Great Eastern will provide the coverage through its takaful arm and will administer the claims. It will also be able to market products to recipients who leave the scheme due to rising incomes.
Rivals such as AIA, Prudential Insurance and Zurich are probably set to announced similar arrangements, while Tokio Marine's intention to increase its holdings in the country suggest that it is no longer worried about a forced divestment.
That is probably a good thing. In the wake of the 1MDB scandal, divestment was not an obvious solution to the perceived problem of under-insurance in the country, as almost all of the rumoured buyers were government-linked companies.
Great Eastern had been rumoured to be in exclusive talks with Malaysia's largest pension fund, Employees Provident Fund, while Prudential was reportedly in talks with state-owned Kumpulan Wang Persaraan. Malaysia's sovereign wealth fund, Khazanah, was another state player that foreign insurers were courting.
Shovelling billions of dollars of assets into government hands was not a good look for the new government.
Moreover, the Tokio Marine deal highlights that foreign insurers are still willing to commit more money to the market given the slightest encouragement. With the divestment threat now seemingly dead and buried, the outlook for M&A in Malaysia is much more positive.