RAM Ratings: Reforms driving Malaysia's growth
March 18 2019 by InsuranceAsia News Staff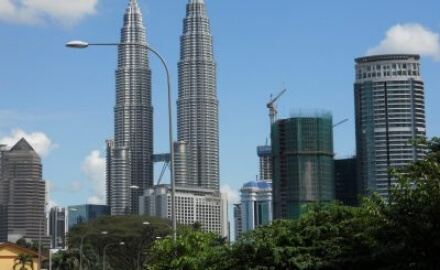 Malaysia's general insurance premiums climbed 1.8% to M$17.6 billion (US$4.3 billion) in 2018 after a mild contraction in 2017, supported by growth in the motor as well as health and personal accident insurances.
Motor and fire insurance collectively accounted for 67% of property and casualty premiums in 2018.
RAM Ratings said a clearer picture of the effect of Bank Negara Malaysia's liberalisation of motor and fire tariffs will emerge from this year, three years after the reforms were first initiated. Further reforms could be in the pipeline and helpful to give insurers more control over premiums.
Malaysia's life insurance new business premiums are expected to rise a modest 1%-2%, given weaker consumer sentiment and cost of living concerns, according to Malaysia's RAM Ratings.
The life insurance segment's new business premiums expanded by a slower 1.8% to M$10.3 billion in 2018 (in 2017 it climbed 3.9%), driven by an increase in group policies. New business growth may be constrained in the next few years as the market adapts to new regulatory requirements for investment-linked business.
Among other things, the revised guidelines require sustainable premium pricing, sustainability tests of insurance coverage and more conservative investment return illustrations in sales and marketing materials.
These changes are likely to affect investment-linked sales, which contributed a substantial 44% of the sector's new business premiums last year.
Malaysia's favourable demographics and healthcare inflation will still buoy demand for insurance coverage in the medium term.
Meanwhile, Bank Negara is looking to enforce a 70% cap on foreign ownership of local insurance businesses — the remaining 30% will need to be with domestic players. The central bank had issued a directive by letter in the summer 2017 urging insurers to comply with a 2009 policy, which included exceptions.