QBE's Regan positive on 2019 outlook
May 10 2019 by InsuranceAsia News Staff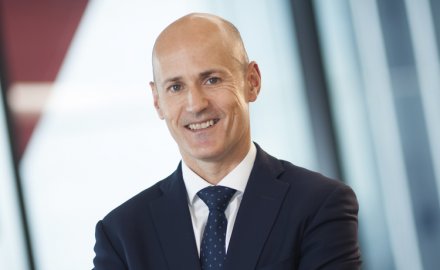 According to QBE's global chief executive Pat Regan the insurer has had a positive start to the new financial year.
Speaking at the insurer's annual AGM on May 9 in Sydney, Regan (pictured) said: "In 2019, we are targeting a combined operating ratio of 94.5 – 96.5% and a net investment return of 3-3.5% for the year."
"I am pleased to say that at the end of the first quarter, we remain well on track against both of these measures."
He added: "Premium rate momentum has continued into 2019 with average premium rates up by around 4% (ex ctp) in the first quarter, consistent with our experience in the first quarter of 2018. We have experienced positive rate in all of our divisions due to a combination of market conditions and our disciplined approach to pricing and risk selection."
A motion was voted down by 97% of the shareholders to set out targets to phase out all exposure to fossil fuels after earlier in the year the insurer had agreed to phase out underwriting new coal construction by 2030. 
QBE had asked for the resolution to be voted down but Regan said: "We consider climate change to be a material risk for your company and we are committed to playing out part in addressing this global challenge."
The company recorded a US$390 million (A$546 million) full-year profit in 2018.
Since starting the role in January 2018, Regan has been implementing a "brilliant basics" campaign at the insurer to focus on underwriting profitability, simplifying the business and reducing costs.