QBE's recovery continues as H1 profits climb 29%
August 15 2019 by Andrew Tjaardstra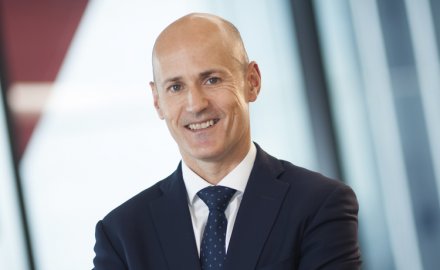 QBE has registered a 2019 first half after tax profit (for the six months until June 30) of US$463 million, up 29% from US$358 million in the same period in 2018.
The group reported a first half 2019 combined operating ratio of 95.2% – an improvement from 95.8% in the first half of 2018.
So far this year QBE has seen a US$60 million (A$85.2 million) impact on claims liabilities after the UK government last week changed the Ogden rate, from which personal injury calculations are made, from minus 0.75% to minus 0.25%
QBE group chief executive Pat Regan (pictured), said: "The group's half year financial performance reflected a further significant improvement in attritional claims experience across all divisions coupled with materially stronger investment returns. These were partly offset by an anticipated increase in the net cost of large individual risk and catastrophe claims following the successful renegotiation of the group's reinsurance program."
He continued: "We began 2019 with positive momentum and a clear strategy to drive further performance improvement across the business and deliver greater shareholder value. We have made good progress through the first half, with the interim combined operating ratio comfortably within our full year target range and the group generating a double-digit return on equity."
This year QBE is targeting a combined operating ratio of 94.5 to 96.5% and a net investment return of 3 ro 3.5%.
Regan added: "With a strong first half result now behind us and our 2019 full year guidance unchanged, through the second half of 2019 we will continue to build on the good progress we have made against our priorities."
Since starting the role in January 2018, Regan has been implementing a "brilliant basics" campaign at the insurer to focus on underwriting profitability, simplifying the business and reducing costs.