QBE votes no to climate activist demands
May 8 2020 by Yvonne Lau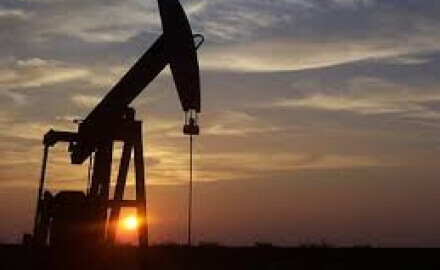 The majority of shareholders at QBE have voted no to a resolution that would see the insurer scale down underwriting and investments in oil and gas, and disclosing targets, timelines and plans to do so.
The resolution was proposed at the Australian giant's annual general meeting (AGM) by climate activist group Market Forces, a unit of NGO Friends of the Earth.
13% of shareholders upvoted the bill, including Future Super and Australian Ethical. Around 7% of shareholders at last year's AGM voted yes on a similar bill.
QBE's chairman Mike Wilkins told shareholders to go against the resolution, citing that the company was "already committed to setting metrics and targets to measures and monitor climate-related risks and opportunities." These targets, Wilkins noted, will be "portfolio-wide," rather than just focusing on oil and gas.
At the AGM, discussions and queries were dominated by climate issues, rather than Covid-19. There were no questions posed about the insurer's response to Covid-19.
The insurer is set to raise US$825 million to buffer its capital reserves due to the crisis, and cut 200 jobs in Australia Pacific for "operations streamlining."
When approached by InsuranceAsia News, QBE declined to comment, but a spokesperson reiterated that "87% of shareholders rejected the resolution." 
Stuart Palmer, Australian Ethical's head of ethics research, said the company can't be taken seriously on climate issues should they keep underwriting and investing in oil and gas projects. "Investors need transparency and consistency in how QBE manages its significant climate risk," he said.
Australian Ethical is invested in QBE to the tune of A$25 million (US$16.1 million).
The insurer responded that their oil and gas portfolio only contributes to 0.5% of their underwriting, and under 2.5% of investments.
Wilkins continued: "I want to be very clear. Climate change is a material risk for QBE and we must play a part in the global response to this challenge."
QBE's fiscal year 2019 catastrophe losses jumped to US$193 million, a spike of US$87 million from the year before. Catastrophe models have had to be adjusted to factor in climate change impacts until the year 2100, said the insurer. Pat Regan, chief executive, said that climate change risks could make premiums unaffordable. 
Insurers in recent years have been under fire from climate activists — particularly in OECD and European markets. It was arguably activist pressure that contributed to a mass divestment in coal.
Despite these actions, there is still a long way to go to mitigate climate risks. Greater and more significant moves will be needed from corporate players and the public sector alike.